Professor in Teacher Education and Director of the Academy for Leadership in Teacher Education
Ref: 4101
University of Hong Kong
Hong Kong

Role Managed by: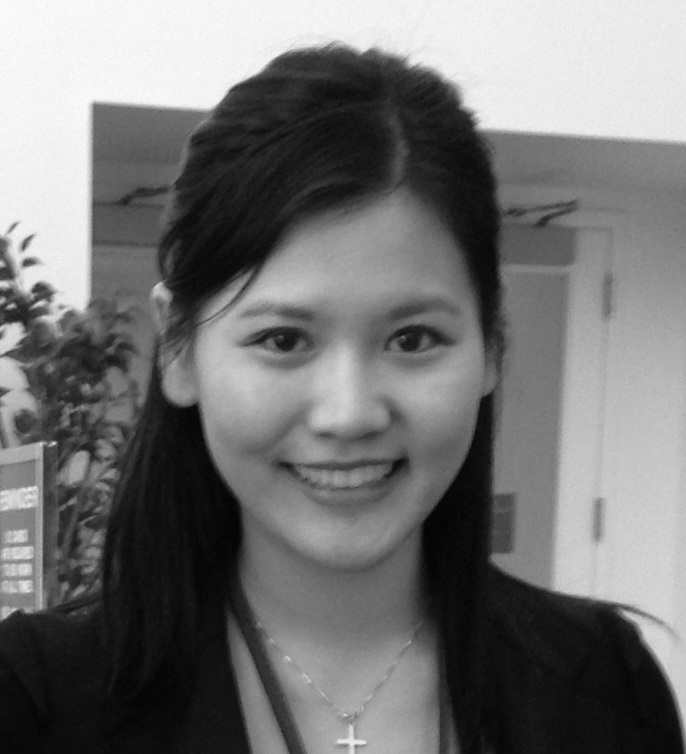 Cora Hui
Research Associate
Primary Practice Group: Higher Education and Research
Salary & Benefits: Commensurate with experience
Closing Date: 24/09/2019
This vacancy has now expired, and is not accepting any new applications. p>
Please search for live opportunities or use the Register Interest facility to sign up for job alerts and/or leave your CV speculatively. p>
Professor in Teacher Education and Director of the Academy for Leadership in Teacher Education in the Faculty of Education
The University of Hong Kong
Founded in 1911, the University of Hong Kong (HKU) is committed to the highest international standards of excellence in teaching and research, and has been at the international forefront of academic scholarship for many years. The University has a comprehensive range of study programmes and research disciplines spread across 10 faculties and over 140 academic departments and institutes/centres. There are about 29,000 undergraduate and postgraduate students who are recruited globally, and more than 2,500 members of academic and academic-related staff coming from multi-cultural backgrounds, many of whom are internationally renowned. Further information about the University can be found on the website https://www.hku.hk/.
The Faculty of Education
HKU has been involved in teacher education since 1917, and the Faculty of Education was established in 1984. The Faculty of Education is forward-looking and world leading, ranking the fourth globally in Education (THE 2019). It has assumed an important role in educational research and professional training and has contributed significantly to education policy and development in Hong Kong. It is a major teacher-education institution and has strong expertise in policy analysis and curriculum development. It was the first institution in Hong Kong to train speech therapists and audiologists for the local community. More information about the Faculty of Education can be found at https://web.edu.hku.hk/.
The Position
Applications are invited for appointment as Professor in Teacher Education and Director of the Academy for Leadership in Teacher Education (ALiTE), to commence on September 1, 2020 or as soon as possible thereafter, on a three-year fixed-term basis with the possibility of renewal. Candidates with extensive experience and demonstrated outstanding academic achievement may be considered for direct tenure, subject to approval.
The Faculty of Education is seeking to break new ground with fresh initiatives and innovative curricula across several key areas, including Early Childhood Education, Special Education, and STEM Education, with Teacher Education as the focal point for the Faculty. The establishment of ALiTE as a think tank for innovative research, practice, programmes and learning—locally, regionally and internationally—carries a mission to broaden thinking about Teacher Education, in that quality teachers are needed in every profession, discipline, and walk of life, whether in law or engineering, corporations, NGOs, or government agencies. The work of ALiTE will be driven by four primary goals: 1) teacher-leader learning, advancement and development; 2) intellectual exchange, partnership and outreach; 3) knowledge generation through collaborative research; and 4) regional and international resource curating and dissemination.
The ideal candidate should be a well-established international leader in education/teacher education, who is capable of taking up high-level administrative responsibilities, including but not limited to:
visioning, developing and directing national and international initiatives in teacher-leader learning and development;
building upon, connecting and synergizing teacher-leader education efforts across the specializations and activities of the Faculty;
conceptualising and directing rigorous collaborative research in teacher-leader learning with local and international partners;
mentoring and nurturing the next generation of teacher education scholars and researchers; and
fostering close ties with other academic and professional organizations outside the University, locally, regionally and internationally.
The appointee will also teach courses at the undergraduate and postgraduate levels, supervise research postgraduate students, contribute actively to research, and undertake mentoring and administrative responsibilities.
Key Requirements
Applicants should possess
a Ph.D. degree in a relevant area of education (e.g., curriculum and instruction, teacher education, instructional leadership) or a closely related field;
a professional teaching qualification;
strong experience teaching at both the primary/secondary and tertiary levels;
practical knowledge of, and substantial experience in developing and delivering professional development programmes for educators;
extensive experience in conducting externally funded and rigorous field-based research, and a distinguished record of scholarship;
outstanding academic programme leadership capabilities; and
established connections with academic and professional organizations internationally.
Knowledge of the education sector in Hong Kong would be a strong advantage.
Remuneration Package
A highly competitive salary commensurate with qualifications and experience will be offered, in addition to annual leave and medical benefits. At current rates, salaries tax does not exceed 15% of gross income. The appointment will attract a contract-end gratuity and University contribution to a retirement benefits scheme, totalling up to 15% of basic salary. Housing benefits will be provided as applicable.
How to Apply
Applications should consist of a covering letter together with an up-to-date Curriculum Vitae (CV). The University will seek independent external assessments on shortlisted applicants.
Review of applications will commence on September 24, 2019, and continue until the position is filled.
The University is an equal opportunities employer and is committed to equality, ethics, inclusivity, diversity and transparency.
This vacancy has now expired, and is not accepting any new applications. p>
Please search for live opportunities or use the Register Interest facility to sign up for job alerts and/or leave your CV speculatively. p>