Consultant / Associate Consultant / Research Associate – Perrett Laver Hong Kong
Ref: HKPL/2020
Perrett Laver
Hong Kong
Apply Now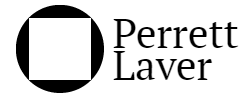 Role Managed by:
Primary Practice Group: Work for Perrett Laver
Salary & Benefits: Commensurate with experience
Closing Date:
Overview
Perrett Laver is a leading global executive search firm specialising in Higher Education, Schools, Science & Research, Global Development & Non-Profits, Arts and Culture, and Health and Social Care. The firm employs over 100 professionals and operates on a global basis with offices located in EMEA, the Americas and Asia Pacific.
Our aim and passion are to find exceptional leaders in academia, schools, healthcare, non-profit charities, foundations, NGOs, and other public or private sector organisations that have a positive impact on society. We are committed to delivering excellent, professional services to our clients on every occasion.
Perrett Laver established its Hong Kong operations in 2014, and we have a strong track record of success. Our clients include top universities and schools in Hong Kong, Greater China and the Asia Pacific region, as well as arts and culture organisations, government agencies, and major research institutes.
Perrett Laver is now seeking to hire multiple bright, dynamic and ambitious individuals to join our fast-growing team in Central Hong Kong as Consultants, Associate Consultants and/or Research Associates.
These three roles all draw upon the intellectual skills necessary to grasp a complex brief; the research skills to identify people who are at the highest levels in their professions; the advocacy skills to engage such candidates; the motivation to serve our clients to the best of our abilities; and the capacity to work as part of a core project team and a wider corporate team. You will have a thirst for knowledge, a methodical mind-set that will enable you to carry out a comprehensive and global search of the talent pool, and high attention to detail.
The Roles
Consultants and Associate Consultants are the key drivers of Perrett Laver. The roles entail a high level of advocacy and sales primarily demonstrated through new business wins, success in pitches and personal performance in service-related interactions. Consultants are the primary contact for all clients and must possess managerial and leadership skills to manage internal project delivery teams. During interactions with both candidates and clients, the Consultant should have the ability to bring a depth of understanding and insight into corporate priorities and individual interactions, as well as building and retaining positive relationships to benefit the company.
Research Associates are expected to manage the research phase of the project including background analysis, identification and securing of candidates, and candidate care. They work closely with and support the Project Management Team and the Consultant(s) in the delivery of projects through to the appointment of a preferred candidate.
The Ideal Candidate
We are seeking people with the following:
Outstanding verbal and written communication skills in both English and Mandarin;
A Bachelor's degree;
An intellectually curious mind-set;
A shared commitment to the mission and values of Perrett Laver;
Sharp and rigorous analytical skills and attention to detail, particularly regarding the assessment of candidates;
Ability to manage multiple projects and to prioritize workload;
A willingness to work with flexible hours when needed;
Strong appreciation and understanding of the importance of punctuality, responsibility and discretion required for this role;
A strong sense of service and the drive to best support our clients and candidates;
Tenacious, committed and results-oriented;
Enthusiastic and proactive;
Collaborative, flexible and able to contribute to the development of a growing team.
Desirable
A Bachelor's degree in STEM-related disciplines;
A Graduate degree;
Cantonese speaking;
Experience working within universities, academic organizations or schools;
4 years work experience.
No previous experience working in executive search is required. Perrett Laver will provide rigorous and systematic training for all new hires.
To Apply
For further information or to apply, please contact Ms. Tonie Wu via this page. To apply, please submit an up-to-date CV and Cover Letter.