Professor in Digitalisation in Food Engineering
Ref: 5140
Technical University of Denmark
Kongens Lyngby, Denmark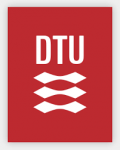 Role Managed by: Tom Mellor
Research Associate
Primary Practice Group: Higher Education and Research
Salary & Benefits: Competitive
Closing Date: 28/06/2021
Formal Interview Date: Autumn 2021
The National Food Institute (DTU Food), a department at Technical University of Denmark–DTU, invites applications for a position as Professor in Food Processing Engineering to develop the research of Digital Twin in Food Engineering.
We seek an ambitious internationally renowned scientist to lift the research area at the Department to an international level through a full professorship. If you are looking for the best possible place to fulfil your dreams and ambitions, then consider this your opportunity to break new ground at the absolute forefront of utilizing the possibilities offered by digitalization to create healthy and sustainable foods.
We conduct research in sustainable and value-adding technological solutions in the area of food and health for the benefit of society. The vision of the department is to prevent disease and promote health, develop new and better food products for a growing population, and create sustainable technological solutions. We believe that innovative development of digital twin solutions to control the quality and resource use in food processing is crucial to reach the goals of healthy and sustainable foods.
Responsibilities and qualifications
The 'digital twin'—as a research approach—is in its initial stage, but a very high priority at the department. You will lead the development and deployment of digital twin solutions for transdisciplinary applications. You will create a clear vision and direction for the research field, contribute to the development of the research group of around 15 staff members, and promote collaboration both within DTU, on a national level as well as internationally. The research group disposes over a state of art food-tech laboratory and pilot plant. Further, neighbouring research groups run high-class chemical analytical facilities.
Outcomes of your research will yield optimized food processing operations, reduced food quality loss in the supply chain, recipes for new food products with complex composition and characteristics, and optimized uses of food and bioprocessing waste streams.
The successful candidate should have a clear vision for the development of digital twin as a research approach within food processing and quality. You should have a clear understanding of which collaborators at other research institutions to engage with, which industries to initiate collaboration with, and how to advice governmental agencies with the newest knowledge in the food engineering field.
In order to be able to fulfil these aims, you should be an experienced leader of food or bioprocess-tech research projects with a digitalization theme, in charge of analytical infrastructure, and have experience with management.
You are expected to take a lead role in teaching at the BEng, BSc, MSc, and PhD levels and you will be involved in scientific advice for authorities as well as working closely with industrial partners. You will be expected to learn Danish and be able to teach in Danish after 3 years. DTU can provide Danish language courses.
You will be assessed against the responsibilities and qualifications stated above and the following general criteria:
Documented experience and quality of teaching and curriculum development
Research impact and experience, funding track record and research vision
International impact and experience
Societal impact
Innovativeness, including commercialization and collaboration with industry
Leadership, collaboration, and interdisciplinary skills
Communication skills
We offer
It's a key priority for DTU FOOD to develop technologies that can contribute to a more sustainable future, and to utilize the potentials of digitalization. Creating value based on a digital twin approach is an important element of this as it thus reduces the uses of valuable raw resources, possible enhance quality of the final product, and simultaneously lead to societal value and impact.
Salary and terms of employment
The appointment will be based on the collective agreement with the Danish Confederation of Professional Associations. The salary for the position will be determined by the applicant's qualifications and in agreement with the relevant union. Further information on qualification requirements and job content may be found in the Ministerial Order on Job Structure for Academic Staff at Universities.
Further information
Further information may be obtained from Head of Department Christine Nellemann, tel.: +45 41584510 or Head of Division Henning Høgh Jensen, tel.: 40251222 or E: hehje@food.dtu.dk.
You can read more about the department at www.food.dtu.dk
An executive search exercise is being undertaken by Perrett Laver to assist the recruitment committee. For informal inquiries about the role please contact Tom Mellor (Tom.Mellor@perrettlaver.com; +44 (0)20 7340 6234).
If you are applying from abroad, you may find useful information on working in Denmark and at DTU at DTU – Moving to Denmark.
Application procedure
Please submit your online application no later than 28 June 2021 (Danish time) to DTU's website below
https://www.dtu.dk/english/About/JOB-and-CAREER/vacant-positions/job?id=247a6699-f452-4129-b18a-06e3d0526b41
Applications must be submitted as one PDF file containing all materials to be given consideration. To apply, please open the link 'Apply online', fill out the online application form, and attach all your materials in English in one PDF file. The file must include:
Application (cover letter) addressed to the President
Vision for teaching and research
CV including employment history, list of publications indicating scientific highlights, H-index and ORCID (see http://orcid.org/)
Teaching portfolio including documentation of teaching experience
Academic Diplomas (MSc/PhD)
You can learn more about the recruitment process here.
All interested candidates irrespective of age, gender, disability, race, religion, or ethnic background are encouraged to apply.