Home Bursar
Ref: 5154
Worcester College, University of Oxford
Oxford
Apply Now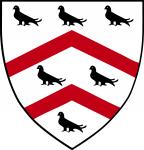 Role Managed by: Thomas Eade
Research Associate
Primary Practice Group: Higher Education and Research
Salary & Benefits: Commensurate with the seniority of the role
Closing Date: 14/06/2021
Worcester College is a community dedicated to freedom of thought and expression, academic integrity, and a constant openness to difference and challenge. As a constituent College within the University of Oxford, Worcester is home to a vibrant academic community of around 75 Fellows, a lively and varied student body of around 400 undergraduates and 200 graduates, and a dedicated expert team of more than 200 professional staff, all representing a wide range of backgrounds and experiences.
The Home Bursar will play a key role in the life of the College delivering the domestic operation to support the College's academic objectives and ensuring that the College provides a welcoming, sustaining and inclusive environment for all members of the Worcester community. The Home Bursar and their team are often the first point of contact with the College – whether for students, academics, visitors, conference guests or the general public – and are essential to all aspects of College life. They will work with others across Worcester to ensure the College's operational activities achieve our strategic aims and promote the values of the College community, with a close regard for regulatory compliance, financial control and efficiency. The Home Bursar will be responsible for maximising opportunities to generate income from the College's facilities and services, without impeding the academic activities of the College or any insensitivity towards the financial realities for the students who make up an important part of our community.
As a senior manager in the College, the Home Bursar reports to the Finance and Estates Bursar and provides excellent leadership to ensure a high level of service across functions and to develop their direct reports and teams. They will also be involved in the implementation of Worcester College's equity and inclusion strategy, and work with other leaders and College Officers to continue to develop an inclusive atmosphere across the institution. In addition, they will play an active role at inter-collegiate and University level, to represent the College at the Domestic Bursars' Committee and to develop and maintain good relations with representatives of other colleges.
The successful candidate will bring significant experience of leadership across multidisciplinary teams, including catering and hospitality, and relevant professional experience in complex, diverse, multi-stakeholder organisations. They will bring a good awareness of the higher education sector and the 'student experience', coupled with effective management of multiple service delivery functions and budgetary responsibility. A demonstrable commitment to equality and diversity, fostering an inclusive working culture, and promoting equality and diversity in own work area is crucial, as is a diplomatic, collaborative and relational approach.
The Governing Body of Worcester College has made a formal commitment to building a more socially and culturally diverse academic community. As part of its diversity strategy, it welcomes excellent candidates from groups that are under-represented in its senior management: black and minority ethnic candidates, and women of all ethnicities.
For more information about Perrett Laver's Data Protection and Privacy, please visit our website:
http://www.perrettlaver.com/information/privacy/
Please note that any personal data submitted to the College as part of the job application process will be used only for the purposes of determining suitability for the post and processed in accordance with the General Data Protection Regulations (GDPR) and related UK data protection legislation. For further information, please see the College's Privacy Notice for Job Applicants:
www.worc.ox.ac.uk/about/policies-and-procedures/privacy-gdpr