Director Poche SA+NT, College of Medicine and Public Health
Ref: 5181
Flinders University
Adelaide, South Australia
Apply Now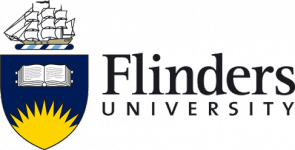 Role Managed by: Angad Roy
Research Associate
Primary Practice Group: Higher Education and Research
Salary & Benefits: commensurate with experience
Closing Date: 14/06/2021
Director, Poche SA+NT
About Flinders University
A dynamic, progressive institution with a well-justified reputation for excellence in teaching and research, Flinders University seeks to appoint a Director, Poche SA+NT within the College of Medicine and Public Health.
Flinders' bold vision, captured by our Strategic Plan Making a Difference: The 2025 Agenda, is to be internationally recognised as a world leader in research, an innovator in contemporary education, and the source of Australia's most enterprising graduates.
The Director, Poche SA+NT will make a significant contribution to developing the capability of the Indigenous health workforce. This position will establish the College of Medicine and Public Health (CMPH) and Flinders University more generally as a national and international centre of excellence in research, education and community engagement in Indigenous Health, with a particular focus on developing leaders in Indigenous health.
Aboriginal and Torres Strait Islander health is a priority area for Flinders University and we have initiatives in Aboriginal and Torres Strait Islander Health distributed across a diverse Central Australian Corridor from South Australia to the Northern Territory. The Director will be based at the Bedford Park campus (negotiable), with direct leadership and supervisory responsibilities for all Poche SA+NT locations (currently Adelaide, Alice Springs, and Darwin). Poche SA+NT works in close liaison with other Flinders entities, including other Colleges, the Office of Indigenous Strategy and Engagement, Yunggorendi Student Engagement, as well as the Rural and Remote Health SA & NT Discipline within CMPH. The Director will join the CMPH Executive and provide input into the overall direction of the College and will be expected to partner with Indigenous health entities across South Australia, the Northern Territory, and Australia more generally.
In accordance with the University's Employment Strategy for Indigenous Australians and pursuant to section 65 of the Equal Opportunity Act 1984 SA as amended, applications are invited from Aboriginal and Torres Strait Islander people only.
Key Position Capabilities
Proven ability to manage and lead Poche SA+NT staff through setting directions, effectively responding to complex and changing environments, and applying sound judgement.
Completion of a postgraduate qualification and extensive relevant experience.
Demonstrated record of establishing and fostering successful relationships with external bodies including government, industry, not-for-profit, professional bodies, and Indigenous communities.
Experience in Indigenous health teaching and curriculum development and evaluation in a geographically diverse educational institution.
Evidence of leadership and extensive involvement in teaching Indigenous perspectives in health, including teaching and pathway development within Indigenous communities.
Demonstrated track record of competitive and innovative grant applications and leadership ability to source research funding opportunities.
Understanding of health research and the importance of knowledge translation for improvements in health.
Strong commitment to the linkage and application of current research/practice to teaching and academic support with an understanding of the nexus between teaching and learning, research, and scholarship.
Evidence of expertise in Indigenous health care policies and priorities, emerging issues, and future strategic directions at a state and national level.
Demonstrated ability to develop strategic relationships with high-level internal and external stakeholders.
Knowledge of issues in intercultural communication and models of cultural safety/security/competence.
Highly developed interpersonal communication and negotiation skills in a range of cross-cultural contexts.
Requirements
It is a requirement that a relevant Child Related Employment Screening be undertaken in accordance with the rural and remote work site location.
The Northern Territory Government legislation (the Care and Protection of Children Act 2007) now requires all individuals in child related employment or whose duties involve, or are likely to involve, contact with a child, to hold a valid 'Working with Children Clearance' (Ochre Card). These positions involve child related work and are assessed as requiring a Working with Children Clearance/Ochre Card.
For South Australia it is a requirement of this position that the incumbent maintain a current Child Related Employment Screening which is satisfactory to the University in accordance with the Children's Protection Act 1993 (SA).
A National Police Certificate which is satisfactory to the University will be required by Flinders University before the successful applicant can commence in this position. If you have any queries in this regard, please raise them with the named contact person in this Position Description in the first instance.
College of Medicine and Public Health
Available on a fixed-term, full-time basis for 3 years
Applications close: Monday 14th June 2021
For further information and initial enquiries, please contact Angad Roy in the Sydney office of the executive search firm Perrett Laver at angad.roy@perrettlaver.com or on +61 2 8051 3018.
To apply, please upload your curriculum vitae and support covering letter using the apply now button below.