Managing Director, Head of the EUniWell Office
Ref: 5190
European University for Well-Being – EUniWell
Cologne, Germany
Apply Now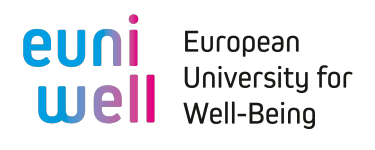 Role Managed by: Norbert Lieftink
Research Associate
Primary Practice Group: Higher Education and Research
Salary & Benefits: Competitive
Closing Date: 16/07/2021
About EUniWell
The European University for Well-Being – EUniWell – unites the University of Cologne, the University of Birmingham, the University of Florence, Leiden University, the University of Linnaeus, the University of Nantes and Semmelweis University, and 102 associate partners drawn from seven distinct regions of Europe. On the basis of our joint values – democratic, inclusive, diverse, research- and challenge-based, inter- and transdisciplinary, entrepreneurial, and co-creational – it presents an action-oriented response to well-being, grounded in research expertise, educational leadership and civic engagement. EUniWell's aim is to understand, improve, measure, and rebalance the well-being of individuals, our own community, our environment and society as a whole on a regional, European and global level. EUniWell is one of 41 European Universities selected under the European Universities programme.
This is an exciting and newly founded position: the Managing Director of the EUniWell Office!
We are seeking a senior manager with a strong experience in complex project and process management who has managed large multidisciplinary teams. The Managing Director also has a passion for engaging people, representing EUniWell and building change-readiness capability for both immediate and future change within the alliance and hence the member organisations. You should have strong negotiation skills and a track record in successfully guiding and motivating change programmes within an international setting involving various organisations across national boundaries. You should have a high level of cultural sensitivity and be driven by an ambition to work with a wide range of people: students, researchers, educators, management, university leaders, and university-external stakeholders.
The Managing Director is the Head of the EUniWell Office, which is located at the University of Cologne, and works across all EUniWell partner institutions. The postholder supports the EUniWell partner universities and the EUniWell Board in realising the EUniWell work programme, and in the realisation of EUniWell as a European University campus. The postholder reports to the EUniWell Board and works closely together with the Chief Development Officer, and with the EUniWell Board, the EUniWell Student Board, and the Rectors' Assembly on co-creation and broad engagement from internal and external stakeholders. The postholder manages the EUniWell Office team and chairs the Management Team which is made up of senior project managers from the partner institutions and drives the implementation of all activities across the alliance. The postholder provides support to facilitate cooperation, align administrative processes, overcome barriers, and responds swiftly to new initiatives and emerging topics concerning EUniWell.
The Managing Director manages the implementation of the work programme, the overall development and monitoring of measures and activities, budget planning, the analysis of legal frameworks, quality management, and reporting. The postholder is responsible for the overall project management and implementation, oversees the coordination and workflows between the EUniWell Office, the individual partner institutions and the EUniWell boards, working groups and between the management teams of the partner universities. Furthermore, the postholder supports active student participation. The Managing Director is responsible for the accomplishment of the tasks and performance of the EUniWell Office and ensures the functioning of EUniWell across all its activities and bodies. The postholder is also responsible for the communication and coordination between the European Commission and EUniWell partner institutions. Furthermore, the Managing Director will be expected to develop a thorough understanding of local institutional contexts and operating cultures and to travel to EUniWell partner institutions to develop close working relations.
Tasks:
Central management and coordination of EUniWell including the implementation of the EUniWell work programme in close cooperation with the EUniWell Board, CDO and CSO, university researchers, educators, students, and management and administration
Managing Director and Head of the central EUniWell Office situated in Cologne Developing and incentivising change management strategies together with the Chief Development Officer to ensure the effective implementation of the EUniWell work programme
Chairing the management team of project managers at the respective partner institutions and collaboratively developing good practice in taking EUniWell forward towards realising its ambitions.
Overseeing the development and delivery of quality assessment across all work packages
Overseeing planning in terms of activities, finance, and organisation of this initiative
Responsible for external (EC) and internal (EUniWell Board) reporting
Profile, skills and experiences:
University degree (Master's degree or equivalent, PhD is an asset)
Excellent English skills in spoken and written form; multilingualism is an asset
Excellent senior management, including process and project management, and coordination and organisation skills in an international environment.Minimum of 5-year experience in running an office and in managing a team
Strong experience in managing and leading projects, developing strategies and policies related to higher education, research and innovation
Proven experience in writing reports and policy documents
Experience in H2020 and Erasmus+ project management is an asset
Team player and excellent skills in engaging and working with people across national boundaries and managing teams remotely
Demonstrable experience in working on a par with university leaders
An extensive track record in successfully guiding and implementing change and transformation programmes involving various actors from different levels within the organisation
Excellent communication skills with the ability to motivate, engage and lead teams with a high level of intercultural sensitivity
Networking and digital cooperation and communication skills, including how to use social media and cutting-edge digital work-spaces.
Understanding of current European policies and the functioning of EU institutions, especially in the area of higher education. A broad and solid network in Brussels would be considered an advantage.
Full identification with the EUniWell project, vision and mission, and with the co-creational approach
We are offering:
An unprecedented position with the opportunity to be a pioneer in creating a European University and to participate significantly in the strategic development of EUniWell
A diverse, co-creational, and international working environment
Comprehensive support structures, schemes and regulations to promote a good work-life balance and access to staff development programmes
The position is available as soon as possible on a full-time basis. The contract is temporary, running until 31st October 2023. If the applicant meets the relevant wage requirements and personal qualifications, the salary is based on remuneration group up to 15 TV-L of the pay scale for the German public sector.
The University of Cologne is committed to equal opportunities and diversity. Women are especially encouraged to apply and will be considered preferentially in accordance with the Equal Opportunities Act of North Rhine-Westphalia (Landesgleichstellungsgesetz – LGG NRW). We also expressly welcome applications from people with disabilities / special needs or of equal status.
The application deadline is 5pm CET, Friday 16th July 2021.
Selected candidates will be contacted and interviewed by a selection committee.
More information about EUniWell is available here: https://www.euniwell.eu/.
Perrett Laver is a Data Controller and a Data Processor, as defined under the General Data Protection Regulation (GDPR). Any information obtained by our trading divisions is held and processed in accordance with the relevant data protection legislation. The data you provide us with is securely stored on our computerized database and transferred to our clients for the purposes of presenting you as a candidate and/or considering your suitability for a role you have registered interest in.Our legal basis for much of our data processing activity is 'Legitimate Interests'. You have the right to object to us processing your data in this way. For more information about this, your rights, and our approach to Data Protection and Privacy, please visit our website http://www.perrettlaver.com/information/privacy-policy/.