Professor, Rural and Remote Health SA & NT
Ref: 5182
Flinders University
Adelaide, South Australia
Apply Now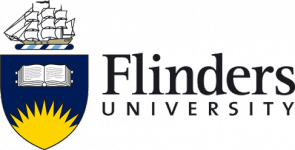 Role Managed by: Talia Walker
Research Associate
Primary Practice Group: Higher Education and Research
Salary & Benefits: Commensurate with experience
Closing Date: 06/07/2021
Professor, Rural and Remote Health SA & NT
About Flinders University
A dynamic, progressive institution with a well-justified reputation for excellence in teaching and research, Flinders University seeks to appoint Professor, Rural and Remote Health SA & NT within the College of Medicine and Public Health.
Flinders' bold vision, captured by our Strategic Plan Making a Difference: The 2025 Agenda, is to be internationally recognised as a world leader in research, an innovator in contemporary education, and the source of Australia's most enterprising graduates.
The Professor, Rural and Remote Health will undertake culturally safe research to inform health care provision and enhance the health and well-being of Aboriginal and Torres Strait Islander and non- Indigenous people living in remote and very remote Australia. The position will provide leadership and vision in one or more of the key areas of the Flinders Rural and Remote Health Strategy, set strategic goals for a program of research, attract external grant and contract income and enhance the international reputation of the College and University.
The positions will be responsible for strengthening education and/or research collaborations with Aboriginal and Torres Strait Islander people and play a key role in the development of industry-based courses, recruitment of undergraduate and postgraduate students, and quality teaching and/ or supervision of higher degree research students. In addition, the position will be required to collaborate within and external to Flinders, provide leadership, strategic and operational support and direction to staff and students assist staff to develop successful education and/or research track records aligned with our strategic objectives and drive and provide feedback on individual education innovation and/or grant applications and publications.
Key Position Capabilities
Essential
Completion of a PhD or equivalent qualification.
Demonstrated commitment to the key elements of Flinders Reconciliation Action Plan including fostering an environment that recognises and embraces Aboriginal and Torres Strait Islander peoples, knowledges, cultures and ethical conduct of research with Aboriginal and Torres Strait Islander people.
A distinguished international reputation of outstanding high-quality and innovative research and research impact in a relevant discipline aligned with Rural or Remote Health, evidenced by sustained high quality publications as corresponding author and attraction of several competitive external grants.
Demonstrated excellence in the supervision of honours and research higher degree students to successful completion.
Significant experience in a senior academic or research leadership positions including the demonstrated ability to lead a large team, establish and make effective contributions to leadership within the College, students and industry nationally and/or internationally.
An outstanding track record of establishing effective research collaborations with external national and international partners.
High level of understanding of intellectual property and the commercialisation process in relation to a research environment.
Demonstrated excellent oral and written communication skills and interpersonal skills, including the demonstrated evidence of the ability to develop, establish and maintain effective relationships with staff, students and industry, including Aboriginal and/or Torres Strait Islander people
Demonstrated ability to mentor junior academic colleagues.
Desirable
Identifies as an Aboriginal and/or Torres Strait Islander person
Holds registration with one of the health professional boards administered by AHPRA
Requirements
It is a requirement that a relevant Child Related Employment Screening be undertaken in accordance with the rural and remote work site location.
The Northern Territory Government legislation (the Care and Protection of Children Act 2007) now requires all individuals in child related employment or whose duties involve, or are likely to involve, contact with a child, to hold a valid 'Working with Children Clearance' (Ochre Card). These positions involve child related work and are assessed as requiring a Working with Children Clearance/Ochre Card.
For South Australia it is a requirement of this position that the incumbent maintain a current Child Related Employment Screening which is satisfactory to the University in accordance with the Children's Protection Act 1993 (SA).
A National Police Certificate which is satisfactory to the University will be required by Flinders University before the successful applicant can commence in this position. If you have any queries in this regard, please raise them with the named contact person in this Position Description in the first instance.
College of Medicine and Public Health
Available on a fixed-term, full-time basis for 3 years
Applications close: Tuesday 6th July 2021
For further information and initial enquiries, please contact Talia Walker in the Sydney office of the executive search firm Perrett Laver at talia.walker@perrettlaver.com or on +61 2 8075 4610.
To apply, please upload your curriculum vitae and support covering letter using the apply now button below.