Executive Director / Directore Ejecutive
Ref: 5200
ILGA World / ILGA Mundo
Geneva, Switzerland / Ginebra, Suiza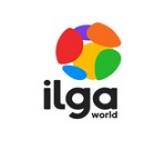 Role Managed by: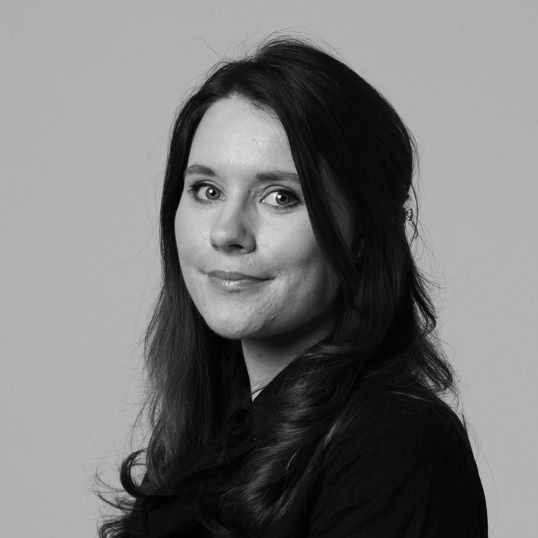 Clara Nelson Strachan
Principal Researcher & Head of Research, Global Non Profits
Primary Practice Group: Global Non-Profit and Social Impact Practice
Salary & Benefits: competitive / competitivo
Closing Date: 09/08/2021
Formal Interview Date: September 2021 / Septiembre 2021
Please see Spanish version below
Dedicated to achieving global justice and equality
ILGA World – the International Lesbian, Gay, Bisexual, Trans and Intersex Association - is a worldwide federation of more than 1,700 organisations from over 160 countries. ILGA's vision is of a world where the human rights of all are respected and where everyone can live in equality and freedom: a world where global justice and equity are assured and established regardless of sexual orientations, gender identities, gender expressions and sex characteristics (SOGIESC). ILGA supports LGBTI civil society worldwide through advocacy and research and giving grassroots movements a voice within international organisations.
ILGA World is now seeking an authentic, respected and mission-driven individual to join as Executive Director. Reporting to the ILGA World Executive Board, the Executive Director will be responsible for steering the strategy development, executing and monitoring the day-to-day operations of the organisation, driving and sustaining collaboration with strategic partners, and representing the organisation as ILGA's principal spokesperson.
In this role, ILGA World is seeking an outstanding individual with an excellent strategic vision and an exceptional leadership track record to succeed in a dynamic and internationally impactful organisation. The successful Executive Director will ideally have deep and authentic experience gained working in the Global South, and demonstrated experience working with international human rights organisations and institutions to bring about positive change at a local, national and/or international level.
The successful candidate will possess a collaborative management style, highly effective communication and networking skills, and the ability to motivate and inspire ILGA staff, members, and stakeholders globally. A thorough knowledge of English is a must while proficiency in Spanish, ILGA World's other language of operation, would be a valuable asset. Most importantly, the Executive Director will demonstrate a genuine alignment with the priorities and values of ILGA World and will be inspired to apply their skills towards achieving its mission and increasing its impact globally.
ILGA World will be supported in this appointment process by the Executive Search Firm Perrett Laver in partnership with Alec Allen.
LGBTI D/deaf and disabled people; lesbian and bisexual women; intersex persons; trans, gender-diverse, and non-binary persons; and persons from the Global South are especially encouraged to apply, to increase the representation of people among LGBTI communities in our work.
For further details, please visit https://candidates.perrettlaver.com/vacancies/ quoting reference 5200.
To apply, please submit a CV and covering letter, detailing how you fulfil the role description and personal specification to EDrecruitment@ilga.org. The deadline for applications is 9:00 CEST on the 9th of August.
The role is based in Geneva, Switzerland and the salary is competitive and commensurate with the experience required.
Protecting your personal data is of the utmost importance to Perrett Laver and we take this responsibility very seriously. Any information obtained by our trading divisions is held and processed in accordance with the relevant data protection legislation. The data you provide us with is securely stored on our computerised database and transferred to our clients for the purposes of presenting you as a candidate and/or considering your suitability for a role you have registered interest in. As defined under the General Data Protection Regulation (GDPR) Perrett Laver is a Data Controller and a Data Processor, and our legal basis for processing your personal data is 'Legitimate Interests'. You have the right to object to us processing your data in this way. For more information about this, your rights, and our approach to Data Protection and Privacy, please visit our website: http://www.perrettlaver.com/information/privacy/
Dedicado a lograr justicia y igualdad global
ILGA Mundo - la Asociación Internacional de Lesbianas, Gays, Bisexuales, Trans e Intersex - es una federación mundial de más de 1.700 organizaciones de más de 160 países. La visión de ILGA es la de un mundo en el que se respeten los derechos humanos de todes y en el que todes puedan vivir en igualdad y libertad: un mundo en el que la justicia y la equidad globales estén aseguradas y establecidas independientemente de las orientaciones sexuales, las identidades de género, las expresiones de género y las características sexuales (OSIEGCS). ILGA apoya a la sociedad civil LGBTI en todo el mundo a través de la incidencia y la investigación y dando voz a los movimientos de base en las organizaciones internacionales.
ILGA Mundo está buscando una persona auténtica, respetada y orientada a la misión para unirse como Directore Ejecutive. Reportando al Consejo Ejecutivo de ILGA Mundo, le Directore Ejecutive será responsable de dirigir el desarrollo de la estrategia, ejecutando y supervisando las operaciones diarias de la organización, impulsando y manteniendo la colaboración con socies estratégicues, y representando a la organización como le principal portavoz de ILGA.
En este puesto, ILGA Mundo busca una persona destacada con una excelente visión estratégica y una trayectoria de liderazgo excepcional para tener éxito en una organización dinámica y de impacto internacional. Le Directore Ejecutive idealmente tendrá una profunda y auténtica experiencia adquirida trabajando en el Sur Global, y experiencia demostrada trabajando con organizaciones e instituciones internacionales de derechos humanos para lograr un cambio positivo a nivel local, nacional y/o internacional.
Le candidate seleccionade deberá poseer un estilo de gestión colaborativo, habilidades de comunicación y de creación de redes muy eficaces, y la capacidad de motivar e inspirar al personal de ILGA, a les miembres y a las partes interesadas a nivel mundial. Un conocimiento profundo del inglés es imprescindible, mientras que el dominio del español, el otro idioma de trabajo en ILGA Mundo, sería una valiosa ventaja. Lo más importante es que le Directore Ejecutive demuestre una alineación genuina con las prioridades y valores de ILGA Mundo y que se sienta inspirade para aplicar sus habilidades hacia el logro de su misión y el aumento de su impacto a nivel mundial.
Se anima especialmente a las personas LGBTI sordas y con discapacidades; a las mujeres lesbianas y bisexuales; a las personas intersex; a las personas trans, de género diverso y no binario; y a las personas del Sur Global a que presenten su candidatura, con el fin de aumentar la representación de las personas de las comunidades LGBTI en nuestro trabajo.
Para más detalles, visite https://candidates.perrettlaver.com/vacancies/ citando la referencia 5200.
Para presentar su candidatura, envíe un CV y una carta de presentación, detallando cómo cumple la descripción del puesto y las especificaciones personales a EDrecruitment@ilga.org. La fecha límite para la presentación de candidaturas es el 9 de agosto de 2021a las 9:00 hora de verano de Europa Central.
El puesto está basado en Ginebra, Suiza, y el salario es competitivo y proporcional a la experiencia requerida.
La protección de sus datos personales es de suma importancia para Perrett Laver y nos tomamos esta responsabilidad muy en serio. Toda la información obtenida por nuestras divisiones comerciales se mantiene y se procesa de acuerdo con la legislación de protección de datos pertinente. Los datos que nos proporciona se almacenan de forma segura en nuestra base de datos informatizada y se transfieren a nuestros clientes con el fin de presentarle como candidato y/o considerar su idoneidad para un puesto en el que haya registrado interés. Tal y como se define en el Reglamento General de Protección de Datos (RGPD), Perrett Laver es un controlador de datos y un procesador de datos, y nuestra base legal para procesar sus datos personales es el "interés legítimo". Tiene derecho a oponerse a que procesemos sus datos de esta manera. Para obtener más información sobre esto, sus derechos y nuestro enfoque de la protección de datos y la privacidad, visite nuestro sitio web: http://www.perrettlaver.com/information/privacy/.