Prodean for the Erasmus School of Health Policy & Management
Ref: 5259
Erasmus University Rotterdam
Rotterdam, the Netherlands

Role Managed by: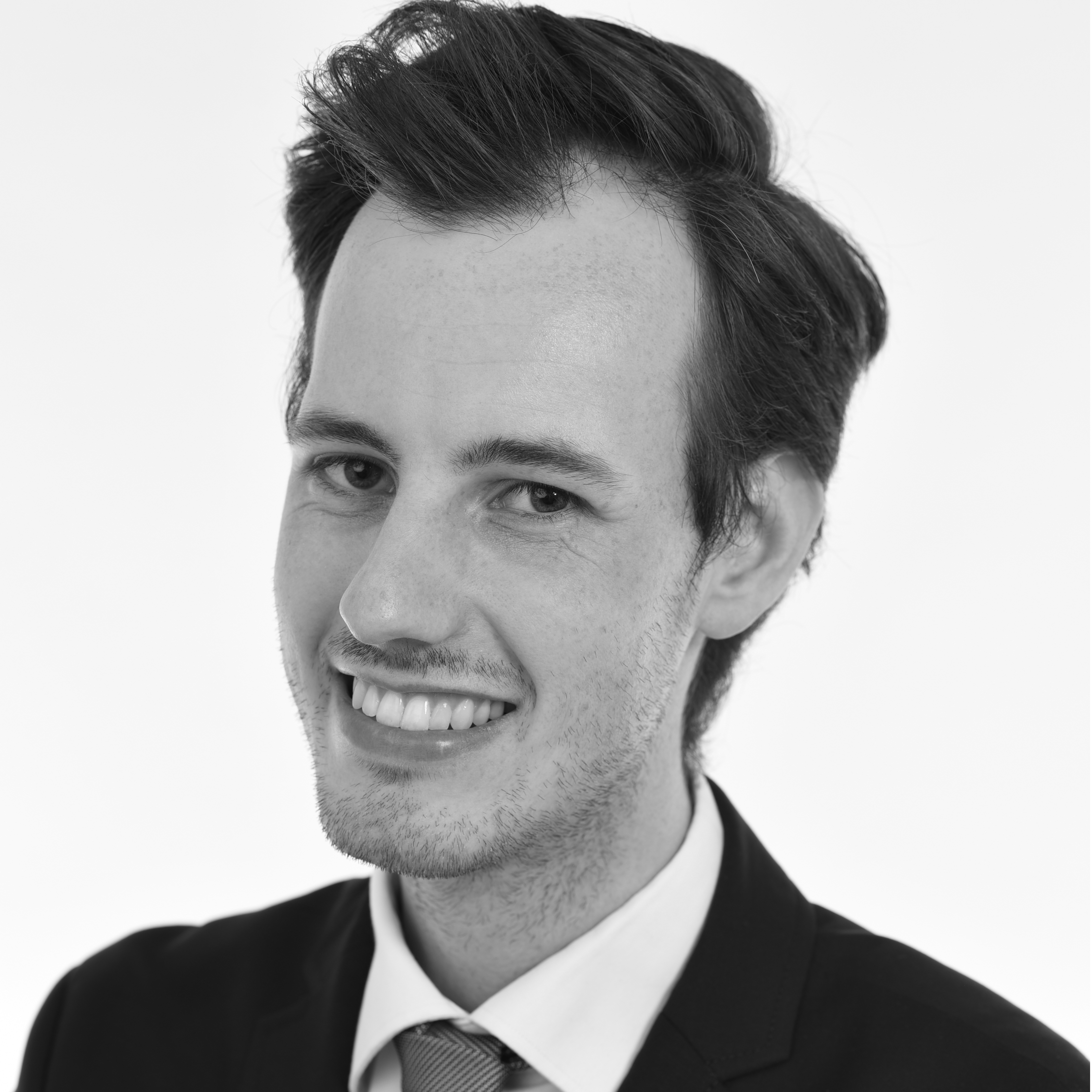 Thomas Modder
Senior Research Associate & Head of Research
t: + (31) 2 0240 4379
f: +44 (0) 207 340 6201
Primary Practice Group: Higher Education and Research
Salary & Benefits: competitive
Closing Date: 23/09/2021
Formal Interview Date: October 2021
This vacancy has now expired, and is not accepting any new applications. p>
Please search for live opportunities or use the Register Interest facility to sign up for job alerts and/or leave your CV speculatively. p>
Erasmus University Rotterdam (EUR) is an internationally oriented research-intensive university that prides itself on promoting research and education with a clear societal relevance. Based in the dynamic and diverse city of Rotterdam, EUR positions itself as an international knowledge hub for critical thinking and academic training, driven by a strong focus on current societal issues. On the lively, modern campus, a very international student body of more than 39,000 students is constantly encouraged to develop their talents and pursue their ambitions. Academic excellence is combined with a societal impact; 'making minds matter'!
Erasmus School of Health Policy & Management (ESHPM) is a self-reliant institute of EUR in the Faculty of Medicine and Health Science that has acquired a leading position in the healthcare sciences. ESHPM addresses complex questions related to healthcare policy and management by applying a unique combination of policy sciences, sociology, economics, management, and law. ESHPM conducts state-of-the-art research and is a leader in setting standards by educating the next generation of healthcare managers, policymakers, and researchers. The unique multidisciplinary constitution of ESHPM, its mix of theory and practice, enables the institute to contribute to high quality, accessible, affordable, efficient, equitable, and sustainable healthcare, both nationally and internationally.
The university seeks to appoint an inspiring and visionary leader for ESHPM with a deep understanding of the institutes' highly-regarded reputation in health policy and management. The Prodean has ultimate responsibility for the institute's teaching, research, and impact, as well as for its organisational and operational management. The Prodean will build on the strengths of ESHPM and strategically ensure its development, including a focus on important pillars such as collaborations and alliances (such as Convergence), internationalisation, postgraduate education, and a healthy and safe working environment. In addition, the candidate strongly identifies with Erasmus University Rotterdam and its vision to create a positive societal impact. As a Prodean, the candidate will be requested to actively participate in the evolving strategy of Erasmus University.
The Prodean will be expected to evidence:
a reputation for excellence in research and teaching in a field relevant to ESHPM, demonstrated by a credible publication record and an academic title at the level of full professor or equivalent; moreover, the Prodean has a strong track record in (social) valorisation;
leadership skills in several roles within academic organisation and experience in administration and management with international ambitions;
a balanced interest in the various disciplines within ESHPM and a commitment to endorse the importance and added value of multidisciplinarity in the context of health and healthcare issues, in education and research;
thorough knowledge of the healthcare sector and its relevant developments, also in relation to education, research, and social impact;
ability to successfully position ESHPM within and outside the university and actively seek opportunities for joint impact-driven initiatives with other faculties and within regional, national, and international networks;
good contacts in national policy circles and preferably with the Ministry of Health, Welfare and Sport;
ability to maintain and strengthen broader collaborations within EUR and in particular with Erasmus MC; and, within the Convergence, also with TU Delft;
ability to support academic and research staff to promote career development and the nurturing of academic talent, with a particular focus on the tenure track; ensures a good, stimulating, and safe work and study climate for all employees and students;
capability to invest in a strong representation of the institute in collaboration with external relations (e.g. the Leiden-Deft-Erasmus Initiative and the city of Rotterdam) and collaborates closely with other Deans, Directors and the Executive Board for the good of the university;
ability to contribute to EUR in a broader sense, for example by participating in the Deans' Consultation and the Doctorate Board.
Person Specifications
To further develop and enhance ESHPM's strategy with regards to research, education, societal impact, and Convergence, in accordance with the university's strategic framework, the successful appointee:
is a bridge-builder with an inspiring and inclusive leadership style, and a team-player who is able to foster community spirit and connect internal, and national and international stakeholders through vision and content;
improves and innovates the quality of education and research seeking to extend the high ranking of the faculty and the university;
promotes synergy between the different disciplines and research groups within ESHPM, understands its multidisciplinary context, and knows how to keep the right balance between taking and giving responsibility;
is approachable, open to arguments, strives for consensus, but can also make decisions and communicates them clearly;
achieves support and mutual commitment by investing in an open and good relationship with the academic community and the institute's employee participation bodies.
Conditions of employment
The Prodean is appointed as a Full Professor at the university, and within ESHPM.
The position is offered for a period of 4 years with the option of a one-time reappointment. The position of Prodean concerns a part-time appointment of 0.67 FTE, which can be combined with an appointment as a Full Professor (0.33 FTE) within one of the sections of ESHPM. The maximum salary is €10.272 gross per month (with full-time employment), with a dean's allowance, in accordance with salary scale H1 Collective Labor Agreement Dutch Universities.
The compensation package is competitive relative to European salaries and includes several secondary benefits, which include a holiday allowance of 8%, an end-of-year bonus of 8.3 %, and a generous number of vacation days (41 days per year with a 40-hour working week). A good pension provision and excellent collective insurance options. For more information, please visit: www.eur.nl/en/working/eur-employer/employment-conditions.
EUR is an equal opportunity employer and explicitly encourages applications from candidates of all genders, ethnicities and nationalities. As defined under the General Data Protection Regulation (GDPR), Perrett Laver is a Data Controller and a Data Processor, and the legal basis for processing your personal data is 'Legitimate Interest'. For more information about this, your rights, and approach to Data Protection and Privacy, please visit www.perrettlaver.com/information/privacy-policy/
Appointment Process and How to Apply
An executive search exercise is being undertaken by Perrett Laver to assist the Selection Committee. Applications should consist of a covering letter addressing suitability against the person specification and motivation, and a full curriculum vitae.
Perrett Laver may be contacted for informal enquiries and questions about the post on +31 20 240 4379 or Thomas Modder (Thomas.modder@perrettlaver.com). Applications can be uploaded at www.perrettlaver.com/candidates, quoting reference number 5259. The deadline for applications for this position is 09:00 AM (CET) on Friday 24th September 2021.
Applications will be considered by the selection committee in October 2021. Perrett Laver will conduct preliminary discussions with longlisted candidates and the selection committee will then meet to decide on a shortlist of candidates at the end of October. These individuals will subsequently be invited for a formal interview in November. In addition, the candidates might be invited for a 2nd round interview. After the formal interviews are completed, the preferred candidate will meet for interviews with a Selection Committee and an Advisory Committee. An extra interview and/or assessment may be part of the procedure. Selection of and negotiations with the preferred candidate will take place thereafter.
This vacancy has now expired, and is not accepting any new applications. p>
Please search for live opportunities or use the Register Interest facility to sign up for job alerts and/or leave your CV speculatively. p>