Secondary Principal
Ref: 5295
Victoria Shanghai Academy
Hong Kong
Apply Now

Role Managed by: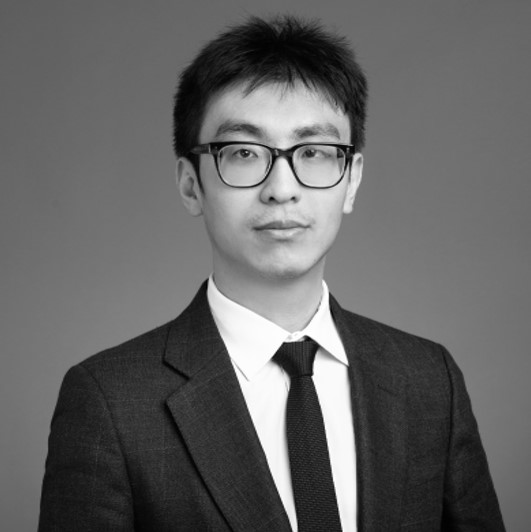 Felix Chan
Research Associate
Primary Practice Group: Schools and Education Organisations
Salary & Benefits: Commensurate with experience
Closing Date: 29/10/2021
Victoria Shanghai Academy is now inviting applications for the role of Secondary Principal.
About Victoria Shanghai Academy (VSA)
The Victoria Shanghai Academy mission is to develop passionate, healthy and accomplished bilingual learners who are globally engaged.
VSA is a private independent, non-denominational, coeducational day school established in 2004 under the auspices of the Victoria Shanghai Education Foundation Limited, a registered charitable body. VSA grew from the success of the two primary schools of the school sponsoring body and the Victoria Kindergarten network founded in 1965.
VSA is an IB World School and the first in Hong Kong authorised to deliver three of the International Baccalaureate Programmes, providing a "through-train" IB education for students aged 6 to 18. The Primary School was authorised as an IB Primary Years Programme school in December 2005. In the Secondary School, the Middle Years Programme ("MYP") and Diploma Programme ("DP") were authorised in December 2006 and June 2007 respectively. VSA is accredited by CIS and NEASC.
VSA emphasizes a holistic approach to education, at the heart of which is inquiry-based learning and teaching. The Primary School offers a bilingual education (English and Putonghua); the Secondary School curriculum is delivered in English and supplemented by a strong Chinese programme. Starting this year, VSA is also working to deepen school-wide focus on Chinese History and Culture and National and Citizenship Education.
VSA has approximately 2,046 students and a total faculty size of 195. In Secondary, there are 93 faculty members, nearly two-thirds of whom are expatriate staff.
VSA also has a new affiliated school in Shenzhen opening Fall 2022: Victoria Park Academy (VPA). Victoria Park Academy shares the same mission as VSA, and will initially open to students in Year 1 through Year 9. Over time, the two sister schools will help students on both sides of the border between Hong Kong and China to develop a shared sense of identity and opportunity, and as Covid-19 restrictions ease, there will be opportunities for the two schools to collaborate and exchange ideas and experiences.
More information about Victoria Shanghai Academy can be found here.
About the Position
The Secondary Principal reports to the Head of Academy and works closely with members of the Senior Leadership Group in mapping out educational priorities and recruiting, retaining and developing committed, highly professional faculty and staff in the secondary school. The Senior Leadership Group (SLG) comprises the Secondary Principal, 3 Deputy Principals, 1 Associate Deputy Principal, the DP, MYP Coordinators and Head of Technology and Innovation.
Qualities Sought
The successful candidate will be self-motivated and able to think strategically and tactically. S/he will possess the flexibility needed to collaborate successfully within a demanding and busy school environment. In addition, s/he will have the high level management skills required to develop and lead the Secondary School's students and staff. S/he should be able to navigate within the school's bilingual bicultural community and demonstrate an international mindset, with a strong focus on students' learning, pastoral and academic achievements.
Qualifications Sought
Demonstrated interpersonal, leadership and communication skills
M.A./M.Ed./M.Sc. degree or equivalent in a relevant area (e.g. educational leadership, teacher education, curriculum development or school management)
A minimum of 3 years experience as a school administrator with documented leadership experience in pedagogy, curriculum and/or professional development
Insights and vision in leading IB programmes
Demonstrated passion for working with secondary school students
Demonstrated commitment to International Education, Global Citizenship and Service Learning
Experience of bilingual educational models is an advantage
Knowledge of Chinese culture/ability to communicate in Chinese is an advantage, but not a requirement of the role.
Terms of Appointment
A globally competitive package will be offered to the successful candidate, together with medical cover, education and travel allowances for dependents, as well as a housing subsidy. In addition, the post holder will be eligible for a bonus (gratuity) to be paid upon satisfactory completion of contract.
How to Apply
Victoria Shanghai Academy will be supported in this appointment process by the executive search firm Perrett Laver.
Applications for the role of Secondary Principal should include the following materials:
CV (maximum 4 sides A4)
Letter of application (1-1.5 pages) with a detailed statement of aspirations and relevance for the position inclusive of Leadership/Educational Philosophy Statement
Names and contact information for referees must be included; these must include direct supervisors, or the person in the position of chief responsibility for the evaluation of your performance. VSA reserves the right to contact the writers of open references for confidential statements.
Open references and copies of qualifications are optional.
Completed applications should be uploaded via this page.
VSA will begin to review applications as soon as materials are received. Review of applications and nominations will continue until the post is filled.
Initial enquiries may be directed in confidence to Dr Felix Chan via this page.