Finance and Estates Bursar
Ref: 5337
Worcester College, University of Oxford
Oxford
Apply Now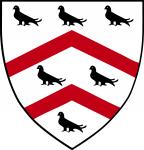 Role Managed by: Thomas Andrews
Research Associate
Primary Practice Group: Higher Education and Research
Salary & Benefits: Competitive
Closing Date: 01/11/2021
Worcester College is a community dedicated to the pursuit of academic excellence, alongside a formal commitment to building a more socially and culturally diverse academic community. As a constituent College within the University of Oxford, Worcester is home to a vibrant academic community of around 75 Fellows, a lively and varied student body of around 400 undergraduates and 200 graduates, and a dedicated expert team of 120 professional staff, all representing a wide range of backgrounds and experiences. The College welcomed a new Provost David Isaac in July.
The College is now seeking to appoint a Finance and Estates Bursar who will play a crucial role in the leadership and operation of the College. As the College's senior non-academic officer with overall responsibility for the College's finances; endowment; estate; information technology; HR; legal & compliance; risk management; and domestic operations, the Finance and Estates Bursar enjoys a varied role. A Fellow and Trustee of the College, the role is central in supporting academic objectives and ensuring that the College provides a welcoming, sustaining, and inclusive environment for all members of the Worcester community.
The Finance and Estates Bursar will work closely with the Provost, College Officers, Fellows, senior staff, and student representatives to lead on setting and implementing the College's financial and investment strategies, to ensure the College's operational activities achieve our strategic aims and to promote the values of the College community. In addition, they will play an active role at inter-collegiate and University levels, to represent the College at the Bursars' Committee and to develop and maintain good relations with representatives of other colleges.
Candidates will demonstrate that they share the College's deeply held commitment to nurturing a welcoming and inclusive home for excellence in academia. With a collegial and relational approach, the successful candidate will bring significant senior leadership experience across multidisciplinary teams and an excellent track record of effective financial management and strategic planning in complex and diverse organisations. They will bring a good awareness of the higher education sector and the regulatory and legislative environment in which the College operates, alongside demonstrable experience of effective management of multiple service delivery functions.
The Governing Body of Worcester College has made a formal commitment to building a more socially and culturally diverse academic community. As part of its diversity strategy, it welcomes excellent candidates from groups that are under-represented in its senior management: black and minority ethnic candidates, and women of all ethnicities.
Should you require access to these documents in alternative formats, please contact Clare Fickling Clare.Fickling@perrettlaver.com
If you have comments that would support us to improve access to documentation, or our application processes more generally, please do not hesitate to contact us via accessibility@perrettlaver.com
Please visit the following links for information on Perrett Laver and the College's websites:
http://www.perrettlaver.com/information/privacy/
www.worc.ox.ac.uk/about/policies-and-procedures/privacy-gdpr