Principal
Ref: 5385
The British School of Guangzhou
Guangzhou
Apply Now

Role Managed by: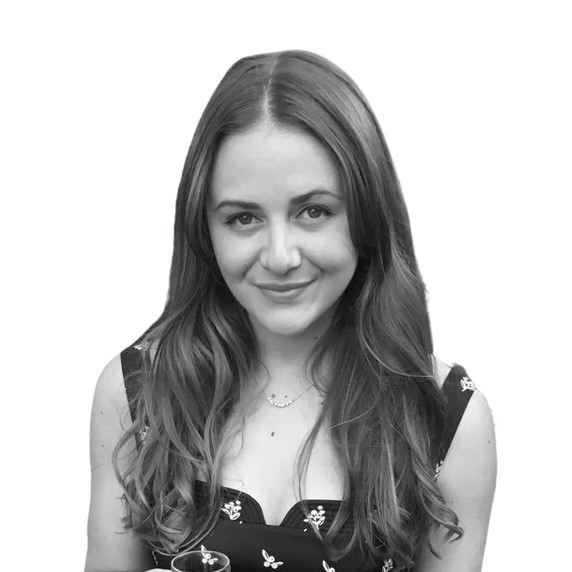 Frances Crossley
Research Associate
Primary Practice Group: Schools and Education Organisations
Salary & Benefits: Competitive
Closing Date: 28/10/2021
This is a fantastic opportunity for a forward-thinking, ambitious, and experienced professional to join our team as the International Principal of The British School of Guangzhou and our recently opened sister campus, NAIS Guangzhou.
The K-12 British School of Guangzhou opened in 2013 and a new Early Years and Primary campus, NAIS Guangzhou, was opened in September 2021 to expand our provision. Both schools provide a state of the art, world-class learning and teaching environment with a total student capacity of 2,000. Providing an international learning experience, the schools offer students the best of British education within a local context. With a focus on the British education system, the school follows the English Early Years and National Curriculum leading to IGCSE and A level examinations for our most senior students.
The campuses have world-class school facilities, which include specialist classrooms for science, technology, engineering, art and mathematics (STEAM) and outstanding performing arts facilities, with an auditorium, drama and dance studios, and music practice rooms. They have extensive sports facilities including gymnasiums, indoor swimming pools, football pitches, basketball courts, and tennis courts.
As part of the Nord Anglia Education family of schools, the schools share resources and knowledge within our group of 76 Nord Anglia schools around the world. The Global Campus connects students with other Nord Anglia Education schools based in 31 different countries worldwide. Students are able to extend their international experience through opportunities to learn abroad, to connect with more than 68,000 students through our innovative online platform, and to take advantage of exciting experiences and expeditions.
Through our collaborations with The Juilliard School, MIT and UNICEF, we embrace innovation to ensure students and teachers have the skills and knowledge they will need to succeed in the future.
About the role
This is an exciting opportunity to join us as Principal and member of the NAE Global SLT. You will ensure our school offers the very best international experience for our students, delivering learning opportunities inside and outside the classroom to an outstanding level for our outstanding students.
You will be a fluent English speaker, familiar with the UK curriculum and experienced in international schooling. We are looking for a proven track-record in school leadership and a strong understanding of and respect for different cultures so that you can confidently work with school leaders, teachers, students and parents with diverse cultural backgrounds. Creativity, motivation, communication skills and adaptability are essential to make a significant impact in this important role.
The successful candidate will lead the schools to:
Relentlessly pursue outstanding academic performance for all students;
Strengthen and develop the school's mission, vision and strategic plan while ensuring the teaching and learning in the school is of the highest quality;
Support the marketing and admissions process of the school with passion and an adherence to quality, thus ensuring the school remains full and in high demand;
Develop and lead a culture of professional learning within the teaching body and develop the use of forward-looking technology in teaching and learning;
Promote our values through the opportunities we offer, the impact we make, the leadership we demonstrate and the respect we know that everyone deserves;
Ensure the school is a well-organised, efficient and effective hive of purposeful activity from the start to the end of each school day and beyond;
Build and monitor the necessary teams and systems to run the school effectively.
What we are looking for
The appointed candidate will:
Possess a creative and pragmatic mind with the ability to lead innovations in teaching and learning and the broader activity of the schools;
Lead with a strategic and decisive style, suitable for a highly successful school within a competitive environment;
Demonstrate understanding of how to create and innovative and purposeful curriculum using contemporary international thinking to create a distinctive positioning for the school;
Be an ambassador and help to build the brand and reputation of the school;
Demonstrate a flair for developing managerial and educational talent;
Respect, appreciate and understand a variety of cultures and societies, building strong relationships with all members of the school community;
Be committed to achieving the best possible outcomes for every student in our care and engage with children, staff and parents to ensure that we identify, understand and meet their educational aims and needs.
In return for your passion to deliver the highest quality education you will enjoy a competitive salary, accommodation provided by us, an annual flight allowance, car and driver, health insurance and places in the school for your children.
Interviews: to be held virtually in November 2021 & December 2021
Start Date: August 2022
We welcome applications from individuals who are passionate about education and have the skills and experience to make a significant impact on our students and school community.
Nord Anglia Education is committed to the safeguarding of children and young people, and any offer of appointment will be subject to a successful medical as well as clearance from safeguarding authorities.