Chair
Ref: 5389
Surrey FA
Meadowbank Football Ground, Dorking
Apply Now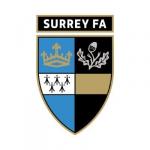 Role Managed by: Rachel Hogan
Research Associate
t: +44 (0) 207 340 6210
f: +44 (0) 207 340 6201
Primary Practice Group: Arts, Culture and Sports
Salary & Benefits: Voluntary, with travel expenses reimbursed for relevant events
Closing Date: 31/10/2021
Formal Interview Date: 1st December
Join and Lead the Board of Trustees at Surrey FA
About The Role
This is a fantastic opportunity to lead one of the most prestigious County FAs in the country.
Surrey FA is inviting applications for the role of Chair of the Board of Trustees. We are seeking
individuals with Board leadership experience, who have a passion for the impact sport and, in
particular football, has to enhance the lives of participants, the workforce and thousands of volunteer administrators across Surrey.

You will be responsible for the leadership of the Board of Trustees, overseeing the affairs of the Surrey FA and ensuring that the Board meets its obligations and responsibilities to its Members. You will hold the Board to account for the performance of the Surrey FA, providing inclusive leadership and ensuring that each Director fulfils their duties and responsibilities in delivering effective governance.

The Chair is a non-executive Director role, which is appointed by the Board of Trustees. Collectively, the Chair and the Board of Trustees are accountable to the Members of the Surrey FA for directing business affairs setting the vision and strategy of the Surrey FA, and determining the plans, policies and financial investment required to achieve these.
These are exciting times for Surrey FA as we set out our strategy for the next 10 years.The successful candidate will be instrumental in helping the county to deliver this.
Time Commitment: c.2.5 days per month, including board meetings held every six weeks. These may be held in-person or virtually.
Location: Meadowbank Football Ground, Dorking. Candidates may be based outside of Surrey provided they are comfortable with travelling to events.
Remuneration: Voluntary, with travel expenses reimbursed for relevant events.
About Surrey FA
Surrey FA is a registered charity and one of the leading county football associations. We are one of 47 county FA's and part-funded by The FA. We invest £1.3m a year in governing, developing and supporting grassroots football (everything underneath the professional game). We support over 60,000 registered players, 700 clubs and nearly 4,000 teams within 18 affiliated adult, youth, women's and disability leagues.
We seek to improve opportunities and engagement for children and adults across the county and strive to positively influence participation for all in football regardless of age, ability, sex, sexual orientation, race, religion and socio-economic status.
Our 10-year strategy is built on solid foundations of growth and success over the last decade and supports our vision and mission to make football in Surrey fully inclusive, safe, sustainable, and fun while providing excellent service and support to the people and places that make football happen in Surrey.
What can we offer you?
• An exciting opportunity to be part of a forward-thinking, progressive charitable
organisation
• The chance to lead transformational change in the development, growth, social
impact and financial sustainability of grassroots football across the county of Surrey
• Work with key stakeholders within the grassroots and professional game
• Develop Directorship skills and experience
• Access and commitment to personal development and training opportunities
Applications should consist of a full curriculum vitae outlining relevant experience for the role and a covering letter (no more than two pages) addressing the role description and person specifications.
Please also complete the Equal Opportunity Monitoring form. While previous experience in sport is not a requirement, an alignment with our vision, mission, and values is essential.
For an informal conversation about the role please contact Soye Briggs (Interim Chair) at
soye.briggs@surreyfa.com
The closing date is midnight GMT on 31st October 2021.
Surrey FA is committed to creating a Board of diverse skills, experiences and backgrounds who can add value to the game and our activities in Surrey. The FA is an equal opportunity employer and positively encourages applications from suitably qualified and eligible candidates regardless of sex, ethnicity, disability, age, sexual orientation, gender identity, religion and belief.