Assistant Professor in Advanced Heating and Cooling Technologies
Ref: 4668
University of Twente
Twente, The Netherlands
Apply Now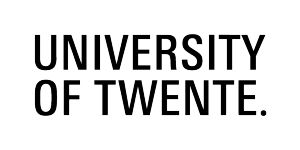 Role Managed by: Norbert Lieftink
Research Associate
Primary Practice Group: Higher Education and Research
Salary & Benefits: competitive
Closing Date: 19/11/2021
Formal Interview Date: January 2022
The Department of Thermal and Fluid Engineering at the University of Twente is currently seeking an Assistant Professor in the area of Advanced Heating and Cooling Technologies.
The Department
The Department is concerned with questions related to advanced applications of thermodynamics, fluid mechanics, heat transfer, reactions and new materials. Using a combined approach of theoretical analysis, numerical calculations and experimental investigations, it aims to develop new and advanced knowledge for applications in industry and the built environment. Priority is given to the efficient use of energy and the minimisation of environmental impacts of our future energy systems.
The Challenge
Highly flexible heating and cooling technologies that adapt their operation to the supply of green electricity will play an important role in the energy transition of the coming years, using carbon-free electrical energy to heat and cool our homes, offices, and to provide heat and cold for industrial applications. Your research may focus on the optimization and/or integration of heat pump systems, but also on the development of new advanced heating and cooling technologies based on e.g., thermoacoustic, magnetocaloric, adsorptive, chemical and thermomechanical principles.
The Department has a well-equipped laboratory for experimental research and powerful computational facilities for numerical research. The start-up package includes funding for the recruitment of one PhD that can help in kickstarting your research.
You will also be involved in teaching of courses on BSc- and MSc-level (e.g. Energy Conversion Technology, Thermodynamics, Heat Transfer, Energy systems) and the supervision of students for their assignments.
Are you ready to contribute to a sustainable future with new advanced energy technologies in the built environment and industry?
Your Profile
You have:
a PhD in Mechanical Engineering, Applied Physics, or a comparable field;
strong analytical skills and excellent knowledge of thermodynamics and transport phenomena;
proven experience in experimental and/or numerical research in the field of thermal management;
a clear motivation to work in the sustainable energy field;
a passion for teaching and you hold a University Teaching Qualification (UTQ) for Dutch Universities, a similar qualification, or are willing to obtain this;
excellent communication skills in English. Mastering the Dutch language is not a prerequisite but should be a goal from the beginning;
a clear motivation to work in the sustainable energy field.
Appointment Process and How to Apply
An executive search exercise is being undertaken by Perrett Laver to assist the recruitment committee. Applications should consist of a covering letter explaining motivation and qualifications for the position and a full curriculum vitae, including a list of publications.
Perrett Laver may be contacted for informal enquiries and questions about the post on +31 (0)20 240 4378 or Norbert.Lieftink@perrettlaver.com, applications can be uploaded at www.perrettlaver.com/candidates, quoting reference number 4668. The closing date for applications is 9 am CET on Friday 19th November 2021.
Applications will be considered by the recruitment committee, and preliminarily shortlisted candidates will subsequently be invited for informal conversations with the University, after which a formal shortlist of candidates will be invited for interview and campus visits. Selection of and negotiations with the preferred candidate will take place thereafter.
Please note that this vacancy is only open to female scientists. This is part of the University of Twente's strategy to increase the proportion of women among its faculty and to create a working environment that is diverse and inclusive and supportive of excellence in research and teaching.
The University of Twente is an equal opportunity employer and value diversity. They do not discriminate on the basis of race, religion, color, national origin, gender, sexual orientation, age, marital status or disability status. Because of their diversity values, the University of Twente does particularly support women to apply.
About the orgnisation
The Faculty of Engineering Technology (ET) engages in education and research Mechanical Engineering, Civil Engineering and Industrial Design Engineering with a view to enabling society and industry to innovate and create value using sound, efficient and sustainable technology. They are part of a 'people-first' university of technology, taking their place as an internationally leading centre for smart production, processes and devices in five domains: Health Technology, Maintenance, Smart Regions, Smart Industry and Sustainable Resources. Our faculty is home to some 1,800 Bachelor's and Master's students, 400 employees and 150 PhD candidates and offers three degree programmes: Mechanical Engineering, Civil Engineering and Industrial Design Engineering. Their educational and research programme are closely connected with UT research institutes Mesa+ Institute, TechMed Centra and Digital Society Institute.
University of Twente (UT)
University of Twente (UT) has entered the new decade with an ambitious, new vision, mission and strategy. As 'the ultimate people-first university of technology' we are rapidly expanding on our High Tech Human Touch philosophy and the unique role it affords us in society. Everything they do is aimed at maximum impact on people, society and connections through the sustainable utilisation of science and technology. They want to contribute to the development of a fair, digital and sustainable society through our open, inclusive and entrepreneurial attitude. This attitude permeates everything we do and is present in every one of UT's departments and faculties. Building on their rich legacy in merging technical and social sciences, University of Twente focus on five distinguishing research domains: Improving healthcare by personalised technologies; Creating intelligent manufacturing systems; Shaping our world with smart materials; Engineering our digital society; and Engineering for a resilient world.
As an employer, University of Twente offers jobs that matter. They equip you as a staff member to shape new opportunities both for yourself and for our society. With them, you will be part of a leading tech university that is changing our world for the better. They offer an open, inclusive and entrepreneurial climate, in which we encourage you to make healthy choices, for example, with our flexible, customisable conditions.
Protecting your personal data is of the utmost importance to Perrett Laver and we take this responsibility very seriously. Any information obtained by our trading divisions is held and processed in accordance with the relevant data protection legislation. The data you provide us with is securely stored on our computerised database and transferred to our clients for the purposes of presenting you as a candidate and/or considering your suitability for a role you have registered interest in. As defined under the General Data Protection Regulation (GDPR) Perrett Laver is a Data Controller and a Data Processor, and our legal basis for processing your personal data is 'Legitimate Interests'. You have the right to object to us processing your data in this way. For more information about this, your rights, and our approach to Data Protection and Privacy, please visit our website: http://www.perrettlaver.com/information/privacy/