Director of Gut Metagenomics and Human Health
Ref: 5343
Agricultural Genomics Institute Shenzhen
Shenzhen
Apply Now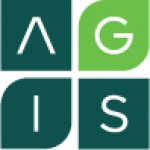 Role Managed by:

Kieran Pollentine
Research Associate
t: +852 3702 6491
f: 852-3180-9399
Primary Practice Group: Higher Education and Research
Salary & Benefits: commensurate with experience
Closing Date: 31/12/2021
The Agricultural Genomics Institute at Shenzhen (AGIS) invites applications for the founding Director of the Research Theme in Gut Metagenomics and Human Health. The Institute aims to build mechanism-based, multi-scale network models that integrate metabolic, gene regulatory, and signaling pathways, mathematically describe the tripartite relationship between food, the human gut, and microbiota, and after iterations of model calibrations can suggest the interdependence of gut health, (micro)nutrient (metabolome) availability (including uptake), and the holistics aspect of health and disease prevention for each individual. At the same time, researchers at the Institute can make use of statistical approaches to first associate the gut microbiota with possibly related health conditions (e.g., diabetes and obesity) and then identify genes in the microbiome that can explain the underlying pathogeneses. Expansion of this research theme might proceed in a number of directions, such as incorporating gut metaphenomics with metagenomics, shifting the focus from the gut to other organ systems, relating microbiota to the immune system, and designing personalized nutrition. The goal is improved understanding of how nutrition has the potential to prevent a range of medical conditions.
This research theme is part of the new Shenzhen International Food Science Center at AGIS which will contribute to developing innovative solutions in food science and technology, aiming to become a world-leading research hub promoting international collaboration, talent building, technical training, and translational incubation. After reaching its planned full size, each research theme will be pursued by 20 research groups, with each group led by a principal investigator supervising assistants, postdoctoral fellows, and graduate students. AGIS provides four platforms to support these research endeavors: the International Food Valley Alliance (industry incubation platform), the Food Safety Reference Laboratory (laboratory testing platform), the International Food Policy Think Tank (expert consultancy platform), and the Integrated Data Management System (omics data management platform). The Food Science Center is committed to gender equity in recruitment, and the working language will be English.
Position Responsibilities:
Reporting to the Director General of AGIS, the Director of the Research Theme in Gut Metagenomics and Human Health will play a critical role in establishing and leading this research thematic area, with support from the administrative sections of AGIS.
The Director will have the following responsibilities:
Providing a vision for developing a pioneering international research program comprising state-of-the-art biological discovery enabled by the latest technological developments.
Guiding research achievements through to practice, through patent applications or direct interactions with food-related companies and/or public institutions.
Creating and nurturing a supportive environment within which junior researchers, students, and staff can flourish.
Engaging in external representation of the research theme's work with industry, government, and research partners.
The Director will carry out their own research with a generous startup package provided for that purpose; this includes CNY ¥1.8 million in research funding annually for five years, along with 100 m2 of laboratory space and an office. Over a five-year period, they will each be responsible for the recruitment of 7 PIs and 3 pre-PIs who will each set up their own research laboratories with funding support from the Institute. The Director will have opportunities to establish research collaborations with national and international institutes and companies, and to secure regional, national, and international funds to promote collaborative projects. In particular, there will be opportunities to work with corporate entities, located in the newly established Shenzhen International Food Valley, as well as medical and governmental services. Like other researchers at AGIS, the Theme Director will have opportunities to participate in startup companies at the Institute and will be encouraged to initiate their own ventures, with a suite of institutional supports.
Position Qualifications
PhD, MD, or equivalent degree in a relevant field
At least ten years of relevant post-degree work experience
The current rank of tenured Full Professor or equivalent in an internationally renowned university or research institute, or a similar level of research leadership experience in an industry setting
An outstanding record of research discovery in terms of scientific publications, success in securing grant funding, and training of graduate students, postdoctoral scholars, and junior faculty. Expectations for research achievements are equivalent to the PRC National Science Fund for Distinguished Young Scholars.
Clear evidence of leadership potential and demonstrated capacity for teamwork, program development, and stability in a multicultural environment.
About AGIS and the Shenzhen International Food Science Center
AGIS is a government-supported scientific research organization under the auspices of the Chinese Academy of Agricultural Sciences (CAAS), and is currently the research site for approximately 700 people including students. AGIS is positioned as a fundamental, frontier application and platform-based research institute focusing on food safety, biological safety, and related key objectives for national economic development and quality of life. In the short time since the founding of AGIS in 2014, the pioneering genomics-based research by investigators in its existing five research centers has already propelled the Institute to a leading global position in the agricultural sciences. Its new Food Science Center promises to offer an unparalleled environment for comparably ground-breaking research advances in Foodomics, Human Perception of Food, and Gut Metagenomics and Human Health.
The Shenzhen International Food Science Center is the sixth research center at AGIS, and is planned to become the largest, eventually comprising over 60 principal investigators. In contrast to the prevailing farm-to-table model, the Center pursues a table-to-farm model, starting from an understanding of consumers' health concerns regarding food safety, eating quality, authenticity, nutritional value and disease prevention. This understanding will then guide new advancements in food science and agriculture. The challenges emerging from this approach will be tackled by upgrading precision manufacturing technologies, designing nutrition-balanced diets, and personalizing food-health interventions.
Remuneration, Benefits and Support
The successful candidate will be offered a position as Director of the respective Research Theme; this is a tenured researcher position able to accept and advise candidates for AGIS master's and doctoral degrees as well as postdoctoral researchers. The role provides a highly competitive salary (including insurance and other benefits) commensurate with the candidate's experience and expected future performance, as well as a substantial housing subsidy from the Shenzhen Overseas High-Caliber Talent program. Appointees are encouraged and fully supported to apply for other talent programs and subsidies available from national Ministries and Commissions, Guangdong Province, Shenzhen Municipality, and Dapeng New District, among others. A wide and growing selection of quality international schooling options is available in Dapeng New District as well as Shenzhen as a whole.
How to Apply
Applications should include the following:
a cover letter
an up-to-date CV
any other relevant supporting documents
Completed applications should be uploaded via this page.
Perrett Laver is an equal opportunity employer and welcome applications from all qualified candidates. Information provided will be treated in strict confidence and used only for recruitment purposes.
Protecting your personal data is of the utmost importance to Perrett Laver and we take this responsibility very seriously. Any information obtained by our trading divisions is held and processed in accordance with the relevant data protection legislation. The data you provide us with is securely stored on our computerised database and transferred to our clients for the purposes of presenting you as a candidate and/or considering your suitability for a role you have registered interest in.
As defined under the General Data Protection Regulation (GDPR) Perrett Laver is a Data Controller and a Data Processor, and our legal basis for processing your personal data is 'Legitimate Interests'. You have the right to object to us processing your data in this way. For more information about this, your rights, and our approach to Data Protection and Privacy, please visit our website.