Managing Director and Executive Vice President for Organizational Effectiveness
Ref: 5521
World Resources Institute (WRI)
Any city where a WRI office is located
Apply Now

Role Managed by: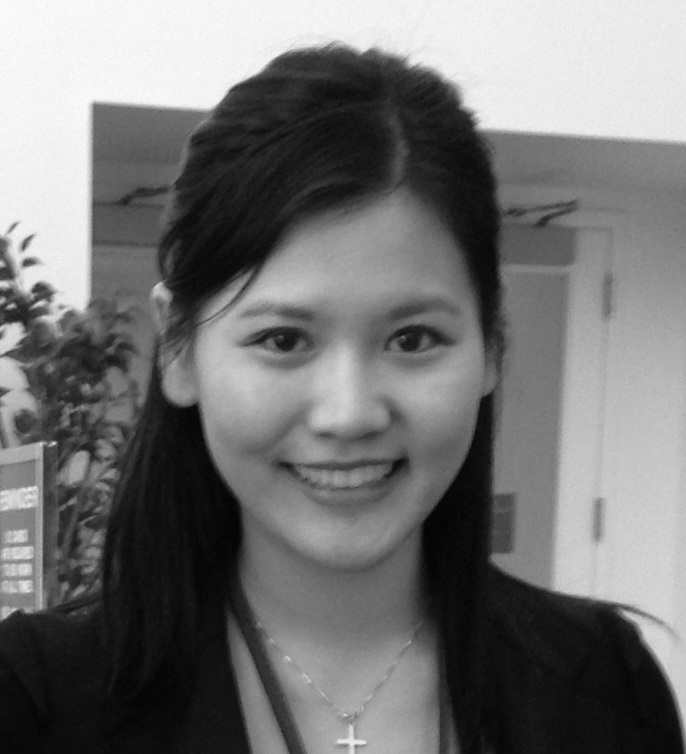 Cora Hui
Research Associate
Primary Practice Group: Global Non-Profit and Social Impact Practice
Salary & Benefits: Competitive
Closing Date: 04/02/2022
The stakes could not be higher in the coming decisive decade. Not only must we recover from the COVID-19 health pandemic and ensuing economic crisis, we must achieve the vision set out by the Paris Climate Agreement and the Sustainable Development Goals. As such, we are redoubling our efforts, working to address seven critical challenges that the world must overcome this decade to secure a sustainable future for people and the planet: climate change, energy, food, forests, water, sustainable cities, and the ocean.
World Resources Institute (WRI) is a global research organization with a mission to move human society to live in ways that protect Earth's environment and its capacity to provide for the needs and aspirations of current and future generations. Our vision is global, focused on investments and strategies that create a just transition, creating shared prosperity and equity for people around the world while rapidly decarbonizing the economy to slow climate change. Our work spans more than 50 countries, with 12 offices in Africa, Brazil, China, Europe, India, Indonesia, Mexico, and the United States. Our nearly 1600 experts and staff turn big ideas into action.
With a new President & CEO at the helm, WRI is about to develop its next five-year strategy. We recognize the opportunity this offers for strategic alignment and direction across our global network, becoming a more inclusive, diverse, and equitable organization, to invest in our staff, support systems and innovation, and to enhance the productivity of our teams by unlocking and expediting decision-making processes and breaking down silos. Success will demand strong, effective leadership and management. WRI has an extraordinary opportunity to assemble a senior team of proven leaders to guide the development of our next strategy and equip us tackle the challenges ahead in four distinct clusters. Four roles have been created meet our growing organization's needs.
One of these roles is the Managing Director and Executive Vice President for Organizational Effectiveness who will ensure effective and efficient operations of our global network. You will ensure our teams are able to deliver highest quality services to their partners in every geography we are active. You will be responsible for oversight of WRI's core services. This includes charting and realizing a shared vision for the increased investments, systems, infrastructure, and innovations required for WRI to resource and execute against its ambitious strategy while meeting the highest standards of fiscal stewardship, institutional excellence, and sustainability in every part of the organization.
Specific responsibilities include:
Ensuring that WRI attracts and retains the best talent in the world, and we remain an organization of choice for mission driven young talent eager take on the climate challenge.
Ensuring we invest across the global network in our culture and our staff so that we foster and support a diverse and inclusive global organization of talented, energized and mission-oriented people.
Identifying ways to fully realize WRI's objectives by understanding how we best structure and manage our funding and financial models, pursue innovative, cutting-edge efficient organizational approaches, systems, structures, and technological capacity equally and network the core functions more intelligently across our global network.
Bringing innovative organizational development skills and structures to enable WRI to increase our agility, build right-sized teams and operationalize complex, large-scale global initiatives and increased support for delivery platforms and partnerships including at the community level, for WRI to realize our strategic objectives.
Setting clear, ambitious strategic objectives to optimize WRI's internal institutional delivery, standards of operational excellence and effective collaboration and decision-making as an interdependent team.
Prioritizing the health of the network so that investments and financial flows across it create equality. This includes ensuring the equitable allocation of funds across WRI, as well as investments in the technical capacity that will allow WRI to be a truly global, agile, and learning organization.
Person specifications
This is an exceptional opportunity for a dynamic, experienced, and humble leader, with a passion for creating equitable workspaces, with a strong understanding of the pressing global challenges, committed to transformative change, fosters a culture of collaboration, mutual respect, and teamwork.
The successful candidate has a deep understanding of non-profit finances in a multi-country, multi-legal system, with a track record of quality, credible, ethical, and respected global work.
This leader naturally connects, builds, and maintains strong and trusting relationships with others; demonstrates a high level of personal integrity and emotional intelligence, and the ability to communicate clearly and persuasively; and is capable of convening important constituencies and able to leverage these relationships to accomplish goals of WRI.
Our Managing Director and Executive Vice President for Organizational Effectiveness has excellent judgment; is comfortable and determined in setting priorities and overseeing multiple strategies in a highly collaborative environment; able to make confident decisions that fairly balance a variety of factors, navigating confidently in ambiguous or challenging situations.
WRI has a diverse workforce of people who share common values and goals, have a deep understanding of the technical aspects of the issues on which the organization works, and a keen appreciation of the political and cultural contexts that determine how decisions are made. In each of WRI's programs and in all the countries where it works, WRI's people forge partnerships with diverse stakeholders to advance shared goals. Because the fight against climate change and racial injustice are inseparable, WRI recognizes the need to engage with people from all races and ethnicities, cultures, socio-economic statuses, and other identities to realize WRI's vision.