Professor of Responsible Consumption
Ref: 5575
University of Amsterdam
Amsterdam

Role Managed by: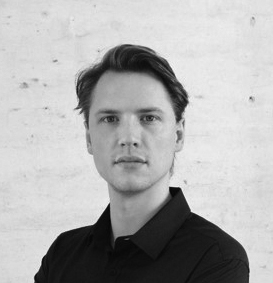 Norbert Lieftink
Research Associate
Primary Practice Group: Higher Education and Research
Salary & Benefits: Competitive
Closing Date: 25/09/2022
This vacancy has now expired, and is not accepting any new applications. p>
Please search for live opportunities or use the Register Interest facility to sign up for job alerts and/or leave your CV speculatively. p>
As part of our effort to understand the role of Marketing in societal issues, UvA seeks to appoint an outstanding scholar at full professor level. The area of interest concerns the role of organizations with regard to responsible consumption, and this from the perspective of marketing, but also supply chains, entrepreneurship, design, and strategy. A point of reference is SDG 12: Responsible Consumption and Production. This SDG concerns consumption and production, so an important central role for marketing, but in a broader context. Marketing is traditionally about the interface of organizations with customers, SDGs cover a broader perspective.
The candidate should be passionate about delivering world-class research and an exceptional student experience in education. In addition, the candidate has experience with and an interest in making impact and in knowledge exchange with stakeholders, which is crucial for this domain. So, there are 3 key areas: innovative education for a new generation of leaders, generating impactful research insights and seeking ways of meaningful engagement with stakeholders.
The appointment will be in the Marketing group of the Amsterdam Business School. This role is particularly suitable for an enthusiastic (academic) leader, who would like to build our new Center for Responsible Consumption.
What are you going to do
As the director and driving force of the new centre, you show interest and have a track record in the field of responsible business in general, including responsible consumption. It could, for example, range from supply chains, LCA, social entrepreneurship, governance, health, food, ethics, true pricing, climate change, and responsible consumption & production. The ideal candidate will contribute to this field by developing and delivering new research and education programmes. Also, the ideal candidate should be a great communicator to explain the objectives and insights to the general public and stakeholders.
What we ask
The appointee should have the following qualifications and experience:
Already at Full professor or Associate Professor level, with a PhD in a relevant area;
A proven track record in marketing in general and responsible consumption in particular;
A significant number of publications in top journals;
Ability to lead, supervise and initiate new research
Experience with PhD supervision and with mentoring (junior) researchers;
Ability to attract Grants and other sources of research funding;
Inspiring lecturer;
A broad international network;
Great communicator;
Team player.
About the Faculty
Uva is a broad university belonging to the top 100 academic institutes worldwide. ABS has a research and education focus on: 1) the UN Sustainable Development Goals, 2) Business Analytics and 3) Corporate Governance. It belongs to the less than 1% triple crown accredited schools worldwide. Also, ABS is listed by the Financial Times among the top-100 schools in Europe. A Financial Times ranking places Amsterdam Business School (ABS) at number 7 among European business schools in terms of research output focusing on the United Nations' Sustainable Development Goals (SDGs). The Amsterdam Business School is also the only Dutch institution to be listed in the top-10. The marketing section consists of over 20 colleagues. The section covers a broad range of marketing topics and is responsible for many educational programs. The University of Amsterdam provides a discerning, independent, creative, innovative and international climate characterized by an open atmosphere and a genuine engagement with the city of Amsterdam and society. Here you can read more about working at the University of Amsterdam.
For more information about the Marketing section, please follow https://abs.uva.nl/content/sections/marketing/marketing.html.
Questions
Do you have any questions or do you require additional information? Please contact Norbert Lieftink, via Norbert.Lieftink@perrettlaver.com or +31 (0)20 240 4378.
Job application
The UvA is an equal-opportunity employer. We prioritise diversity and are committed to creating an inclusive environment for everyone. We value a spirit of enquiry and perseverance, provide the space to keep asking questions, and promote a culture of curiosity and creativity.
Do you recognize yourself in the job profile? Then we look forward to receiving your application by Wednesday 23rd February 2022. Applications in .pdf should include:
a curriculum vitae;
a letter of motivation;
a publication list stating the research and education interests.
As defined under the General Data Protection Regulation (GDPR) Perrett Laver is a Data Controller and a Data Processor, and our legal basis for processing your personal data is 'Legitimate Interest'. For more information about this, your rights, and our approach to Data Protection and Privacy, please visit our website http://www.perrettlaver.com/information/privacy-policy/
This vacancy has now expired, and is not accepting any new applications. p>
Please search for live opportunities or use the Register Interest facility to sign up for job alerts and/or leave your CV speculatively. p>