Founding Scientific Director
Ref: 5817
Institute for Advanced Studies for Photosynthetic Efficiency (IASPE)
Wageningen, the Netherlands
Role Managed by: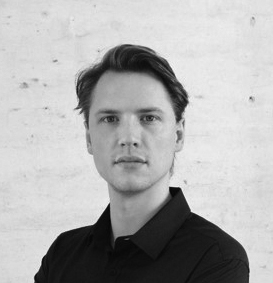 Norbert Lieftink
Research Associate
Primary Practice Group: Higher Education and Research
Salary & Benefits: Competitive
Closing Date: 26/06/2022
This vacancy has now expired, and is not accepting any new applications. p>
Please search for live opportunities or use the Register Interest facility to sign up for job alerts and/or leave your CV speculatively. p>
The Institute for Advanced Studies for Photosynthesis Efficiency (IASPE) will be an independent research institute performing world-leading research on photosynthesis efficiency with the ultimate goal to contribute to solving the major societal challenges of providing a sustainable food supply for the world's growing population. IASPE will be home to world-class researchers from different backgrounds and fields who will all be physically co-located within the institute. Within the first 5 years, the institute is intended to grow to a size of 45 research staff who are fully dedicated to their research. IASPE will work closely with the Wageningen University & Research (WUR) in a mutually beneficial relationship. The institute will be located on the WUR campus and will have access to world-class knowledge, (shared) research facilities, office spaces and administrative support. In addition, IASPE will also form close ties with other universities and research-driven organisations across the globe, working together to further the Institute research's agenda and to develop talent.
Governance
The basis of IASPE's governance model will be a two-tier board structure, consisting of a management board and supervisory board, supported by two advisory bodies. As IASPE will evolve and grow, its governance structure may be reconsidered or revised. The management board will focus on developing and implementing a strong scientific agenda, building the IASPE's community, and the day-to-day management of the institute. The Scientific Director is the chair of the management board and holds final responsibility on the management of the institute. The supervisory board oversees the activities of the management board and advises on the long-term strategic planning and decision-making pertaining to the institute.
Appointment of the Founding Scientific Director
IASPE is looking to appoint a founding Scientific Director to shape a vision for the institute and achieve its ambitions of becoming the leading institute on photosynthesis efficiency globally.
Key Responsibilities
Leading IASPE – developing and delivering a world-class research strategy
Based on its vision and strategy, propel IASPE from its pioneering phase into a mature, prominent and well-run institute.
Translate IASPE's mission into a focused research strategy and research programme.
Within the international context, align the institute's research agenda with that of its (research) partners.
Growing impact through international recognition and collaboration
Representing IASPE both internally and externally, actively developing the role of IASPE as a leading research institute, building and maintaining relations with relevant stakeholders.
Steer on developing and promoting interdisciplinary collaboration for the creation and maximisation of (societal) impact.
Develop and deliver a communications strategy that promotes science communication and dissemination to a wide audience to establish IASPE as a world-leading institute for photosynthesis research.
Directing the institute
The Scientific Director holds final responsibility for the strategic direction and management of the institute.
Leading by example, the Scientific Director develops and maintains a working culture in which scientific talent flourishes and colleagues jointly contribute to IASPE's world-leading reputation.
The Scientific Director brings out the qualities of others and delegates tasks accordingly.
Key Characteristics
The Scientific Director of IASPE:
is an internationally recognised scientist in the field of photosynthesis and its adjacent scientific fields, and can translate scientific knowledge into a multidisciplinary research programme and evaluate the research activities at IASPE;
is capable of developing a vision and strategy for IASPE, and uniting individuals behind this shared goal;
has a large and relevant international network and is able to use this to create opportunities for collaboration and strategic alliances;
has proven leadership abilities and is an inspiring, reliable, and approachable leader, who promotes and stimulates a collaborative, diverse, and safe scientific work environment;
has significant experience in supporting interdisciplinary scientific research teams;
is connecting, results-oriented, and decisive, and communicates clearly and effectively;
has a strong command of the English language, both verbally and in writing.
Conditions of Employment
IASPE offers a competitive salary, which will be commensurate with the qualifications and experience of the candidate. The base salary will be supplemented with an attractive package of secondary benefits.
IASPE wants to welcome the new Scientific Director with a smooth and comfortable relocation if necessary. A tailored relocation trajectory can include coverage of relocation expenses, support in the job search for the significant other and finding housing and childcare facilities.
The Scientific Director will be offered a permanent contract and may be appointed as extraordinary professor at Wageningen University, provided the director meets the (scientific) requirements for such appointment and subject to approval by the Executive Board of Wageningen University.
Appointment Process and How To Apply
An executive search exercise is being undertaken by Perrett Laver to support the founding partners in identifying the widest possible field of qualified candidates and assisting in the assessment of candidates against the requirements for the role. Queries can be directed to Norbert Lieftink via Norbert.Lieftink@perrettlaver.com or +31 (0)20 2404 378.
Applications should consist of a letter of motivation and a complete curriculum vitae. These can be uploaded at https://candidates.perrettlaver.com/vacancies quoting reference 5817. The closing date for applications is 9am CEST on Monday 27th June 2022.
Applications will be considered by the selection committee in July and shortlisted candidates will be invited to interview August. Selection of and negotiations with the preferred candidate and final campus visits will take place thereafter.
As defined under the General Data Protection Regulation (GDPR) Perrett Laver is a Data Controller and a Data Processor, and our legal basis for processing your personal data is 'Legitimate Interest'. For more information about this, your rights, and our approach to Data Protection and Privacy, please visit our website www.perrettlaver.com/information/privacy-policy.
This vacancy has now expired, and is not accepting any new applications. p>
Please search for live opportunities or use the Register Interest facility to sign up for job alerts and/or leave your CV speculatively. p>