Members' Sub Committee
Ref: 6045
Essex County Cricket Club
Essex
Apply Now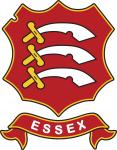 Role Managed by: Elizabeth Owusu-Apenten
Research Associate
Primary Practice Group: Arts, Culture and Sports
Salary & Benefits: Voluntary
Closing Date: 22/08/2022
Formal Interview Date: Early September
Steeped in 145 years of rich history, Essex County Cricket Club is at a crucial juncture in its journey with opportunity ahead to ensure gold standard governance. In addition to eight Non-Executive Directors, we are also seeking to appoint Members' Sub Committee.
Are you looking to apply for the Essex County Cricket Board? if so click here
To apply, please submit a CV and 300 word biography, quoting reference 6045. The biography will be included in the voting paper issued prior to the election, and the result of the ballot of all Essex CCC Members will then be announced at the Annual General Meeting. It will be important that you provide information which will help them decide how to cast their votes, we would advise including information on the following:
Your skills and whether you have a relevant cricket background (stating whether this is in the professional or recreational game); you have expertise in the commercial field (stating whether this is in business management or in a wider commercial context); you have a financial or legal background; you have experience in, for example, IT, construction or project management, how long you have been a Member of the Club.
View full Terms of Reference for the Members' Committee here https://www.essexcricket.org.uk/wp-content/uploads/2022/07/Members-Committee-ToR-Final-v2.pdf