Consultant - Australia
Ref: ConsAus2022
Perrett Laver
Melbourne
Apply Now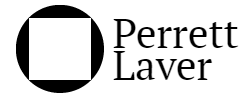 Role coordinated by: Fiona Barry
Consultant and Head of Internal Talent
Primary Practice Group: Work for Perrett Laver
Salary & Benefits: Competitive
Are you experienced and networked in the Australian Higher Education and/or Medical Research sectors? Do you enjoy working with leading academic and professional staff to support them in their quest to deliver world-class education and research? Are you looking for a career that focuses on matching global leaders in their field with key opportunities that deliver benefits to the advancement of knowledge and society?
Perrett Laver is ranked in the top 3 global executive search firms that are focused on 'purpose-driven' sectors and themes. We advise educational, research, healthcare, philanthropic, non-profit and cultural organisations on the appointment of their senior teams, and our practice groups are market leading across the world. We are passionate about the outcomes and impact that our sectors deliver.
We are now looking to expand our team in Australia and are looking for a Consultant to join a diverse and dynamic group of colleagues spread over 15 offices worldwide. This is an exciting opportunity to help to develop our operations in Australia and to play a pivotal role in our growth as we seek to create a new presence in Melbourne.
Our Consultants are as diverse as our clients, each undertaking their roles with curiosity, integrity and a commitment to delivering the best possible outcomes for those we serve.
You will start the process, proactively building relationships with clients so that they entrust us with helping them identify, engage and hire the best possible leaders for their organisations.
You will be the key contact with the client, understanding their aspirations, concerns and the details and context of each position, to develop the role description and other materials for potential candidates to consider.
You will work closely with the Project Manager to deliver the highest quality of client service and with the Research Associate, designing the search strategy, helping guide an iterative process to produce the strongest, most diverse possible field of candidates.
You will conduct in-depth interviews with candidates against the brief, seeking to understand not just the abilities and experience of the individual, but their motivation, values and ways of working, and then present their findings to the client
In your role you will help design the interview process, supporting both clients and candidates, communicate feedback to those candidates who are unsuccessful and negotiating with the preferred candidate
Person specification:
A Master's degree or above
Outstanding verbal and written communication skills marked by adaptability, precision and nuance
A Customer Service Mindset
Knowledge and passion for the sectors we serve
Ability to manage multiple projects and to prioritise workload
An intellectually curious mind-set
Collaborative, flexible and able to contribute to the development of a growing team
Sharp and rigorous analytical skills and attention to detail, particularly regarding the assessment of candidates
Tenacious, committed and results-oriented
A shared commitment to the mission and values of the Perrett Laver
A willingness to work flexible hours when required
Strong appreciation and understanding of the importance of proactivity, time sensitive work, responsibility, confidentiality and discretion
Resilience, an entrepreneurial mindset and a desire to succeed within a mission driven commercial environment
Desirable:
A graduate Degree
Experience of the assessment of candidates and the ability to identify potential and talent across relevant sectors.
We look forward to receiving your expression of interest together with your CV via https://candidates.perrettlaver.com/vacancies/, citing reference ConsAus2022
The successful candidate MUST have the legal right to work in Australia.