Principal (Foreign, IB Curriculum)
Ref: 6499
Victoria Park Academy
Shenzhen
Apply Now

Role coordinated by: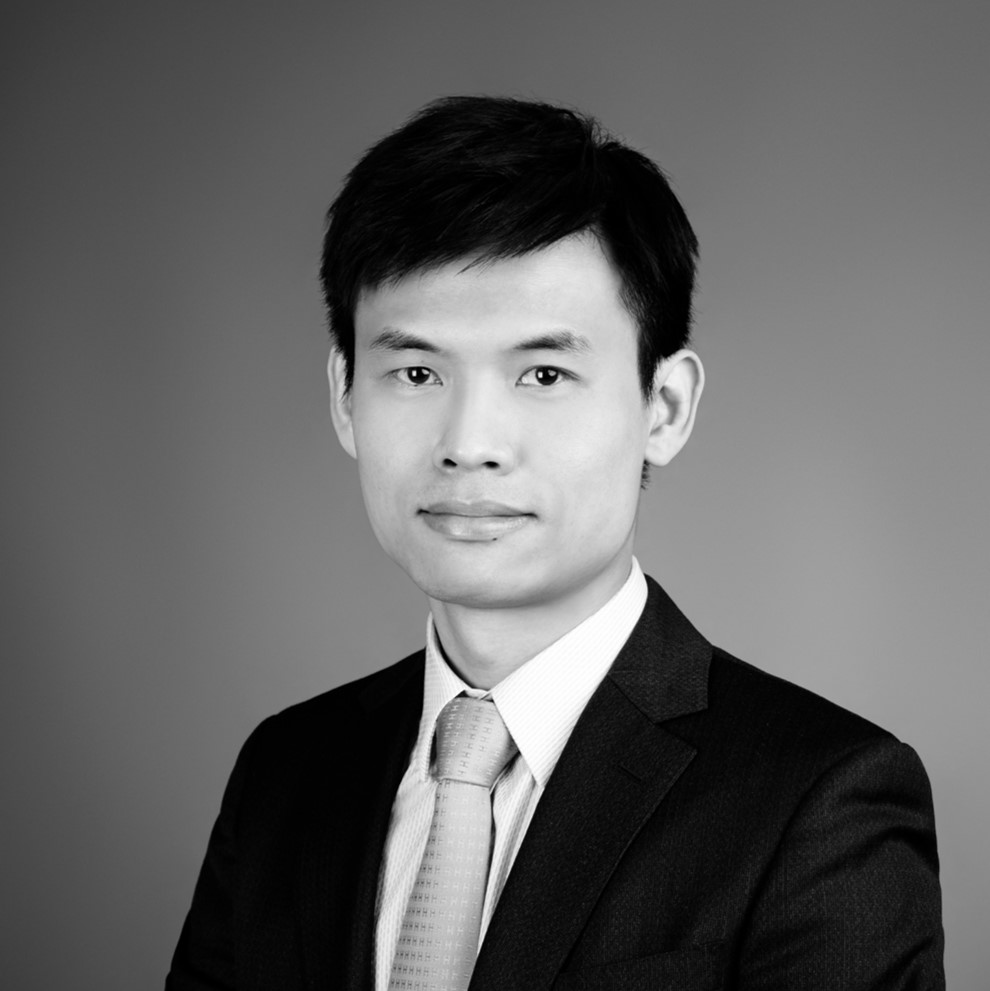 Gary Tang
Research Associate
Primary Practice Group: Schools and Education Organisations
Salary & Benefits: commensurate with experience
Overview
Shenzhen Victoria Park Academy (VPA) is a pioneering IB and bilingual school in China, founded by the Victoria (China) Education Group[1] in 2021. With Dr. Maggie Koong, Head of Academy and co-founder of Victoria Shanghai Academy (VSA), Hong Kong, at the helm, VPA offers a high-quality education from Kindergarten to Year 9, integrating two complementary educational philosophies.
VPA merges Chinese educational traditions with inquiry-based learning to provide a unique and stimulating learning experience. The school's immersive bilingual education model is designed to have one teacher per language, with students benefiting from the expertise of two class teachers: one specializing in Mandarin Chinese and the other in English.
The school's curriculum system and established campus culture aim to leverage the educational strengths and urban characteristics of Shenzhen and Hong Kong to cultivate future learners who are caring, driven, daring, and persevering. VPA is committed to empowering students with Chinese heritage and a global vision, providing them with a well-rounded education that fosters a strong sense of identity and cultural understanding, as well as international-mindedness and global citizenship.
As a sister school of VSA Hong Kong, VPA is a pioneer in the integrated development of quality education in Shenzhen and Hong Kong. With a focus on attracting and retaining highly qualified and dedicated teachers and staff, building strong partnerships with parents and the local community, and promoting sustainable development and environmental responsibility, VPA is committed to providing a challenging and stimulating bilingual learning environment that prepares students for lifelong learning, responsible leadership, and making a positive impact on the world.
[1] The Victoria Education Group has a long history of providing high-quality education, beginning in Hong Kong in 1965. In 1998, Dr. Maggie Koong brought Victoria Education to the Mainland, and the Victoria (China) Education Group was established. Today, the group boasts over 5,000 students and 500 staff members across multiple campuses in Hong Kong, Shanghai, Shenzhen, Suzhou, and Hangzhou. The group offers a range of educational programs, including kindergartens, primary and secondary schools, and early education centers.
Vision and Mission
(Please refer to the school website)
VPA Principal (Foreign, IB Curriculum)
The role
At VPA, we are currently seeking an experienced Principal (Foreign, IB Curriculum) to join our team. The ideal candidate will be a dynamic leader who inspires a culture of respect, innovation, high expectations, and success. As Principal, you will work closely with the Head of Academy and other members of the Senior Leadership Team (SLT) to map out educational priorities and recruit, retain, and develop a committed and highly professional faculty and staff.
The Senior Leadership Team (SLT) comprises Head of Academy, Mainland Principal (National Curriculum) and Hong Kong Deputy Principal (Curriculum Implementation).
As part of this team, you will play a critical role in shaping the strategic direction of the school and ensuring that our students receive the best possible education. We are committed to creating a collaborative and supportive working environment, and we believe that our success as a school depends on the dedication and expertise of our staff. If you are passionate about education and are excited about the opportunity to work in a dynamic and innovative school, we encourage you to apply for this position.
Responsibilities
As the leader of VPA, the Principal reports directly to the Head of Academy and holds the responsibility for the following:
Providing educational leadership and management for students aged 6-15 (Year 1 to 9: IB PYP and MYP Programmes).
Ensuring the provision of quality education for students and striving for continuous improvement in student achievement.
Implementing, monitoring and evaluating curriculum, instruction and assessment, with support from the Senior Leadership Team.
Managing school systems, schedules, procedures and protocols to achieve the best educational outcomes.
Collaborating with Deputy Principals to oversee the management of resources effectively and equitably.
Demonstrating professional knowledge of the principles and practices of leading learning in a school and supporting and modelling Professional Learning.
Developing strategies with Deputy Principals to enhance the performance and welfare of staff.
Promoting a welcoming environment for members of the wider community into the school, such as parents and visitors.
Empowering parents and families as learners in a home/school partnership.
Collaborating with local members of the leadership team to ensure the curriculum meets Chinese legal and cultural norms, while maintaining linkages and interconnections between Chinese and international elements.
Formulating and implementing the school's short- and long-term development plans in collaboration with the senior leadership team and under the direction of the school board.
The Principal works closely with the Senior Leadership Team to facilitate coordination amongst the school and administrative sections and to develop a holistic teaching and learning programme relevant to the challenges of our times.
Person description
The successful candidate will be self-motivated and able to think strategically and tactically. S/he will possess the flexibility needed to collaborate successfully within a demanding and busy school environment.
In addition, s/he will have the high-level management skills required to continue to develop and lead the School's students and staff. S/he should be able to navigate within the school's bilingual bicultural community and demonstrate an international mindset, with a strong focus on students' learning, pastoral and academic achievements.
Required qualifications
The ideal candidate for this position will possess the following qualifications and qualities:
Exceptional interpersonal, leadership, and communication skills;
A postgraduate degree (e.g. M.A./M.Ed./M.Sc.) or equivalent in a relevant area such as educational leadership, teacher education, curriculum development, or school management;
At least three years of experience as a school administrator, with documented leadership experience in pedagogy, curriculum, and/or professional development;
Insights and vision in leading IB programmes;
A genuine passion for working with students and supporting their learning, development, and well-being;
A strong commitment to International Education, Global Citizenship, and Service Learning;
Experience in bilingual educational models is an advantage;
Knowledge of Chinese culture and/or proficiency in Chinese language is an advantage;
Sound understanding of international education practices in China is an advantage;
A strong commitment to the school's mission, values, and objectives;
Excellent verbal and written communication skills;
A strong work ethic and high levels of personal and professional integrity, resilience, humility, and empathy.
The successful candidate should be able to demonstrate their ability to work collaboratively, think strategically, and operate effectively in a dynamic and demanding school environment. They should also be committed to professional growth and continuous learning, and have a track record of achieving positive outcomes for students, staff, and the wider school community.
How to Apply
Applications should include the following:
a cover letter
an up-to-date CV
any other relevant supporting documents
Completed applications should be uploaded via this page.
Initial enquiries may be directed in confidence to Dr Gary Tang at Gary.Tang@perrettlaver.com
Perrett Laver is an equal opportunity employer and welcome applications from all qualified candidates. Information provided will be treated in strict confidence and used only for recruitment purposes.
Protecting your personal data is of the utmost importance to Perrett Laver and we take this responsibility very seriously. Any information obtained by our trading divisions is held and processed in accordance with the relevant data protection legislation. The data you provide us with is securely stored on our computerised database and transferred to our clients for the purposes of presenting you as a candidate and/or considering your suitability for a role you have registered interest in.
As defined under the General Data Protection Regulation (GDPR) Perrett Laver is a Data Controller and a Data Processor, and our legal basis for processing your personal data is 'Legitimate Interests'. You have the right to object to us processing your data in this way. For more information about this, your rights, and our approach to Data Protection and Privacy, please visit our website.