Chief Veterinary Officer
Ref: 6837
The Department of Primary Industries and Regions, South Australia (PIRSA)
Adelaide, South Australia
Apply Now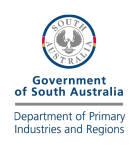 For an initial conversation please contact:

Janelle Entwistle
Partner
Primary Practice Group: Industry Research and Development
Salary & Benefits: Commensurate with Experience
Closing Date: 02/10/2023
The Department of Primary Industries and Regions (PIRSA) is seeking a Chief Veterinary Officer for the State of South Australia.
The Chief Veterinary Officer is a significant contributor to PIRSA's biosecurity goals and objectives and is responsible for the Animal Health Program and associated sub-programs, projects, and initiatives. As Chief Veterinary Officer, you will have responsibility for the operational functions of the Animal Health Group and will provide high level strategic and policy advice to the Chief Executive and Minister. The Chief Veterinary Officer will also ensure that South Australia has a high level of preparedness to contribute to national biosecurity and emergency response and recovery programs.
PIRSA is seeking an experienced leader who will provide in-depth technical advice on animal health policy issues and biosecurity strategies. The successful candidate will possess a detailed knowledge and understanding of policy and compliance, emergency response management, biosecurity imperatives and how these interact with agriculture industries, other government agencies, jurisdictions and Commonwealth directions.
The successful candidate will be an experienced and inspiring leader with a flair for effective communication, stakeholder engagement and the management and development of teams. With a detailed understanding of risk management, governance, and due diligence processes, along with a successful track record of delivery and collaboration with a wide range of stakeholders including at State and National agency level, the Chief Veterinary Officer will be a critical player in the coordination of key policies, responses, and initiatives across South Australia.
Please note, it is an essential requirement that candidates for this role must hold appropriate veterinary qualifications at a tertiary level, registrable in South Australia.
Enquiries
Janelle Entwistle, Managing Partner (Australia) Perrett Laver
Phone: +61 2 6198 3270
Email: PIRSA_CVO@perrettlaver.com
Website: www.pir.sa.gov.au
Application requirements
https://candidates.perrettlaver.com/vacancies/ quoting reference 6837
Applications Close
Midnight AEST on 1st October 2023