Chair in Integration of Intermittent Renewable Energy
Ref: 3080
Utrecht University
Utrecht, Netherlands
Apply Now

Role Managed by: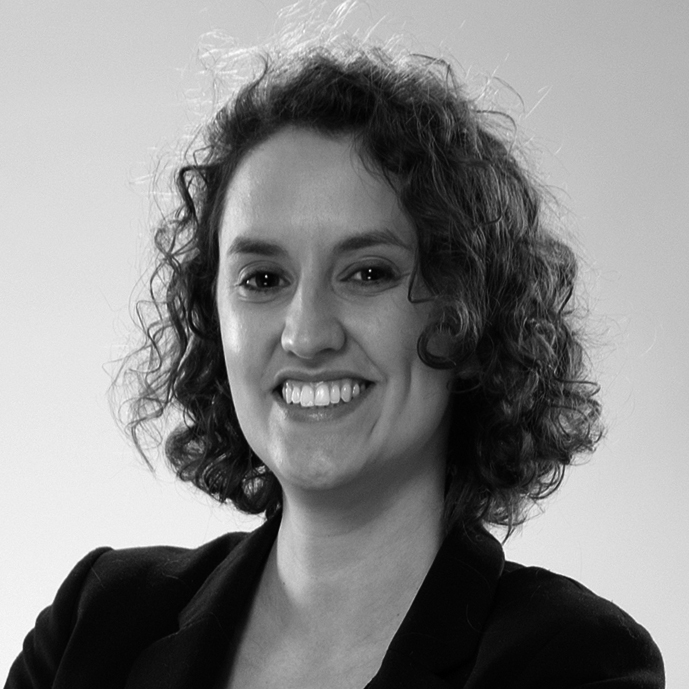 Dr Lisbeth van Cauwenberghe
Consultant
Primary Practice Group: Higher Education and Research
Salary & Benefits: Competitive
Closing Date: 01/09/2017
Formal Interview Date: October
This vacancy has now expired, and is not accepting any new applications. p>
Please search for live opportunities or use the Register Interest facility to sign up for job alerts and/or leave your CV speculatively. p>
Global energy demand is rising, resulting in increased pressure on the energy system and the environment, requiring a shift towards sustainable energy systems. The Copernicus Institute of Sustainable Development within the Faculty of Geosciences at Utrecht University is one of the prime academic institutes on energy systems analysis, with a strong international reputation. The institute wants to strengthen its capacity in the field of system analysis and now seeks to appoint a full Chair of Integration of Intermittent Renewable Energy. The Chair will focus on understanding the complex and systemic character of intermittent energy supply systems, its impact on the economy and natural environment and opportunities for changes into or curbing present developments towards (more) sustainable directions. The Chair will join the young, dynamic and productive research group Energy & Resources (E&R) which is one of four research groups within the Copernicus Institute.
Job description
The Chair is expected to shape research in the broad field of energy and resources, with a focus on the system integration of intermittent renewable energy sources. The Chair aims to further develop the already historically strong field of systems analysis in the E&R group by investigating decentralized energy systems on a (sub)urban scale. The Chair will take the lead in E&R research on intermittent renewable energy sources (IRES) integration using a multi-disciplinary approach.
In the design of smart grid systems market formation, entrepreneurial activities, end-user involvement, and knowledge development and diffusion are necessary for the transition to a sustainable energy system. The research of the Chair focuses on various aspects of multidisciplinary IRES-based system development: understanding and improving IRES opportunities and performance, assessment and management of energy supply and demand in smart grid environments, and new business, regulatory, and policy models to support IRES-based system development.
The key tasks of the professor are in research (0.45), teaching (0.45) and management (0.1). While a significant contribution to teaching and management is expected, the distribution of tasks will vary with the needs of the Group and Institute and the opportunities/capabilities of the candidate.
Requirements
The appointee requires the following qualifications:
PhD in one of the natural sciences, engineering and/or environmental sciences.
A proven track record in energy systems, which is demonstrated through publications in peer reviewed literature.
International visibility and reputation in the field of energy science, and, more specifically, intermittent renewable energy systems.
Excellent communication skills and a team player, bringing out the best in other people and allowing efficient interaction with colleagues from other disciplines.
Content-related and management qualities required to be a research leader in the field of energy science and to engage in multi-disciplinary research projects.
Didactic qualities in order to be able to provide, develop and organize education in the fields indicated, and a clear vision on scientific education.
An international network, evident from international scientific publications and participation in international consortia for scientific research.
Proven experience in successfully obtaining external research funds.
Proven ability to successfully supervise doctoral candidates to completion.
Interest in societal problems, including sustainability, and the ambition to engage in interactions related to these topics.
Utrecht University employs a system of quality assessment for teaching and research, with consequences for career development. This system implies that, in addition to having a PhD in a relevant field of research, an eligible candidate also possesses appropriate senior level academic teaching and research qualifications; the Faculty may use an assessment as an instrument in the selection procedure.
Utrecht University specifically encourages female candidates to apply.
Conditions of employment
The gross salary levels will be in accordance with the Collective Labour Agreement of the Dutch Universities. The salary is supplemented with a holiday bonus of 8% and an end-of-year bonus of 8.3% per year. In addition we offer an excellent pension scheme, partially paid parental leave, and flexible employment conditions.
Employer
Founded in 1636, Utrecht University is one of the oldest universities in the Netherlands and is amongst the largest in Europe. Utrecht University is an international research university of the highest quality. This has been demonstrated for many years by its high positions in international rankings such as the Shanghai Ranking and the Times Higher Ranking.
The University is located in the centre of The Netherlands in the attractive and culturally vibrant city of Utrecht. The Utrecht region is among the most economically competitive regions in Europe, and a hub for science, innovation and education. Utrecht city has been consistently ranked as one of the most liveable cities in the Netherlands.
The Faculty of Geosciences was created in 2003 from a merger between the faculties of Earth Sciences and Geography. The Faculty is the largest academic institute for geosciences in the Netherlands, with 2700 students studying in four Bachelor's and 14 Master's degree programmes. The Faculty offers a comprehensive range of geoscience courses in both the sciences and social sciences. This unique combination within a single faculty enables students to look beyond the limits of their own courses and to study scientific and social issues in an integrated context.
The Copernicus Institute of Sustainable Development is the scientific institute for sustainability research and teaching at Utrecht University. The Institute investigates processes and opportunities for innovative change towards sustainability and seeks to contribute to the development of knowledge and techniques as well as methods and instruments in the field of sustainable development, taking note of and playing an active role in related social debates and policy processes. The Copernicus Institute consists of four research groups: Innovation Studies, Environmental Governance, Environmental Sciences, and Energy and Resources. These groups function as primary organisational units for education and research and comprise over 100 scientific staff.
How to apply
An executive search exercise is being undertaken by Perrett Laver to assist the recruitment committee. Applications should be uploaded quoting reference 3080. The closing date for applications is 9am CEST on Friday 1st September 2017.
Applications will be considered by the selection committee in mid-September and shortlisted candidates will then be invited to speak informally with the University in late September, followed by formal interviews in October. Selection of and negotiations with the preferred candidate and final campus visits will take place thereafter.
This vacancy has now expired, and is not accepting any new applications. p>
Please search for live opportunities or use the Register Interest facility to sign up for job alerts and/or leave your CV speculatively. p>