Secretary General
Ref: 3126
Amnesty International
London
Apply Now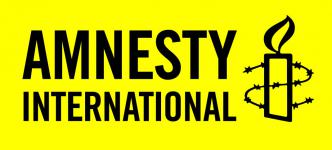 Role Managed by: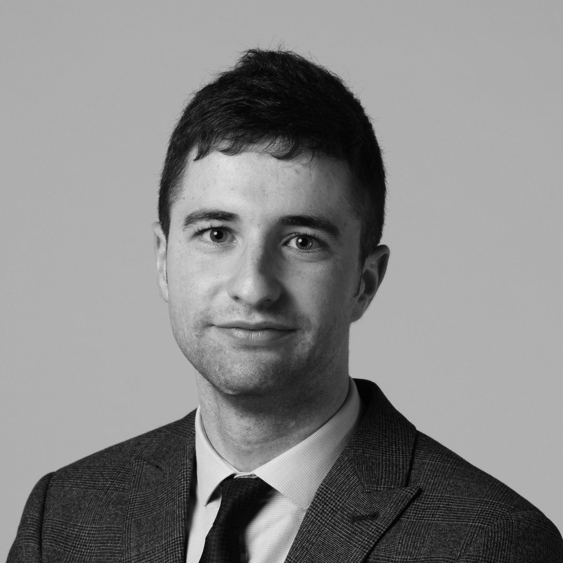 Michael Livesey
Research Associate
Primary Practice Group: Global Non-Profit Practice
Salary & Benefits: Competitive
Closing Date: 25/09/2017
This vacancy has now expired, and is not accepting any new applications. p>
Please search for live opportunities or use the Register Interest facility to sign up for job alerts and/or leave your CV speculatively. p>
Are you passionate about human rights and want to use your leadership skills, knowledge and experience to change the world?
Amnesty International is a Nobel Peace Prize-winning global movement of more than seven million people in over 150 countries who campaign for a world where human rights are enjoyed by all. Our aim is simple: an end to human rights abuses.
Independent, international and influential, we campaign for justice, fairness, freedom and truth wherever they're denied. And whether we're applying pressure through powerful campaigning and advocacy supported by high quality research, or direct lobbying, mass demonstrations or online, we're all inspired by hope for a better world. One where human rights are respected and protected by everyone, everywhere.
This role represents the opportunity to be our most senior and public leader as Secretary General of the world's largest and most influential human rights movement. Accountable to the International Board, the Secretary General will lead millions around the world speaking truth to power at a time of increasing fear and challenge, push back against the rule of law and human rights more generally. You will provide leadership and strategic vision to the Amnesty International movement. You will lead, inspire and direct diverse executive functions, overseeing the provision of world class political advice, alongside public representation to the highest levels in order that the Amnesty International movement as a whole delivers at an unprecedented period of attack against human rights globally. This role presents an unrivalled opportunity to use your skills as an influencer, a strategist, a campaigner, and a leader.
The next Secretary General will require an exceptional range of skills and experience. Above all, you must demonstrate a deep commitment to challenging human rights abuse in all forms through your inspirational and enthusiastic representation of human rights globally. You will bring extensive strategic leadership and the ability to effect change as well as a highly developed capacity to build collaboration and cooperation within and across our movement. You will have clear experience of driving innovation and will be comfortable with engaging personally in raising funds from Foundations and institutions and developing relationships with key individual donors. In addition, you will possess the interpersonal, advocacy, networking and communication skills to promote Amnesty International on a global basis with confidence and authority to key stakeholders and decision makers as well as through the full range of media and social networks.
The role will be based in London and the salary is competitive and commensurate with the seniority of the appointment.
Equality and diversity are at the core of our values. All of our staff work collectively and individually to promote a constructive and sensitive approach to others from a variety of backgrounds, where the work of all is valued and respected. We welcome applications from all suitably qualified people.
******************************************************************************************************
¿Le apasionan los derechos humanos y quiere usar sus habilidades de liderazgo, conocimientos y experiencia para cambiar el mundo?
Galardonado con el Nobel de la Paz, Amnistía Internacional es un movimiento global de más de siete millones de personas en más de 150 países que trabajan por un mundo en el que todas las personas disfruten de los derechos humanos. Nuestro objetivo es sencillo: poner fin a los abusos contra los derechos humanos.
Independientes, internacionales e influyentes, hacemos campaña por la justicia, la imparcialidad, la libertad y la verdad allá donde se les pongan límites. Y, tanto si ejercemos presión por medio de una potente labor de campaña e incidencia apoyada por una investigación de alta calidad, como si lo hacemos a través de cabildeo directo, manifestaciones multitudinarias o campañas por Internet, a su membresía nos mueve la esperanza de un mundo mejor. Un mundo donde todas las personas, estén donde estén, respeten y protejan los derechos humanos.
Este puesto representa la oportunidad de ser nuestro dirigente más experimentado y público, como secretario o secretaria general del mayor y más influyente movimiento de derechos humanos del mundo. Responsable ante la Junta Directiva Internacional, el secretario o secretaria general liderará a los millones de personas que en todo el mundo dicen la verdad al poder en un momento de miedo y desafío crecientes, y en el que se pretende hacer retroceder el Estado de derecho y los derechos humanos en general. Aportará, además, liderazgo y visión estratégica al movimiento de Amnistía Internacional. Liderará, inspirará y dirigirá diversas funciones ejecutivas, y supervisará la provisión de asesoramiento político de primera calidad, además de brindar una representación pública al máximo nivel, para que el movimiento de Amnistía Internacional en su conjunto pueda cumplir su cometido en un periodo sin precedentes de ataque a los derechos humanos en todo el mundo. Este puesto le ofrece la oportunidad excepcional de ejercer sus habilidades como persona influyente, estratega, activista y líder.
El próximo secretario o secretaria general deberá reunir un conjunto de aptitudes y experiencia excepcionalmente diverso. Sobre todo, deberá demostrar un compromiso firme con la oposición a toda forma de abuso contra los derechos humanos a través de una representación inspiradora y entusiasta de estos derechos en todo el mundo. Aportará un amplio liderazgo estratégico y la habilidad de generar cambio, así como una capacidad muy desarrollada para promover la cooperación en todo el movimiento. Tendrá experiencia probada en la innovación y transformación digital del trabajo de campaña, y no tendrá reparos en recaudar fondos personalmente de fundaciones e instituciones ni en entablar relaciones con donantes individuales clave. Asimismo, tendrá habilidades interpersonales y de comunicación, incidencia y establecimiento de contactos para promocionar a Amnistía Internacional mundialmente con confianza y autoridad ante responsables de tomar decisiones y partes interesadas clave, así como a través de toda la variedad de medios de comunicación y redes sociales.
El puesto estará radicado en Londres, y el sueldo es competitivo y acorde a la veteranía del cargo.
La igualdad y la diversidad son dos de nuestros valores fundamentales. Todo el personal trabajará colectiva e individualmente para fomentar un acercamiento constructivo y sensible a personas de diversa procedencia, en el que el trabajo de los demás se respeta y valora. Acogemos de buen grado la solicitud de cualquier persona debidamente cualificada.
*********************************************************************************************************
Vous avez la passion des droits humains et souhaitez utiliser vos compétences, vos connaissances et votre expérience du leadership pour changer le monde ?
Amnesty International, qui a reçu le prix Nobel de la paix, est un mouvement mondial réunissant plus de sept millions de personnes qui agissent pour que les droits fondamentaux de chaque individu soient respectés. Notre objectif est simple : mettre fin aux atteintes aux droits humains.
Indépendante, internationale et influente, notre organisation se bat pour la justice, l'équité, la liberté et la vérité partout où elles sont bafouées. Que nous fassions pression par des campagnes et un travail de plaidoyer percutants, fondés sur des recherches de haut niveau, ou par un travail d'influence directe, en organisant des manifestations de masse ou des actions en ligne, nous sommes animés par l'espoir d'un monde meilleur. Un monde où les droits humains seraient respectés et protégés par tous et partout.
Avec ce rôle, vous avez la possibilité de devenir le/la plus important-e dirigeant-e et représentant-e du plus vaste mouvement mondial de défense des droits humains. Responsable devant le Bureau exécutif international, le/la Secrétaire général-e dirigera, partout dans le monde, des millions de personnes portant la voix de la vérité face aux autorités, dans une période de peur croissante, de régression de la primauté du droit et, plus généralement, d'atteintes flagrantes aux droits humains. Vous offrirez à Amnesty International un leadership et une vision stratégique. Vous allez diriger et inspirer diverses fonctions exécutives, superviser une offre de conseils politiques à l'échelon mondial, tout en assurant un rôle de représentation publique au plus haut niveau afin que le mouvement d'Amnesty International puisse réagir efficacement dans une période d'attaque sans précédent contre les droits humains dans le monde entier. Ce rôle présente une occasion inégalée d'utiliser vos compétences en tant qu'influenceur/influenceuse, stratège, militant-e et leader.
Le/la prochain-e secrétaire général-e devra posséder une gamme exceptionnelle de compétences et d'expérience. Vous devez surtout démontrer un engagement profond dans la lutte contre les atteintes aux droits humains sous toutes leurs formes grâce à un travail de représentation galvanisant et enthousiaste sur ces droits au niveau mondial. Vous saurez faire preuve d'un vaste leadership stratégique, d'une forte capacité à mettre en œuvre des changements, et d'une grande faculté à développer la collaboration et la coopération à l'intérieur et au-delà de notre mouvement. Vous possédez une expérience claire de la conduite de l'innovation et vous savez vous engager aisément et personnellement dans la collecte de fonds auprès de fondations et d'institutions, et développer des relations avec des donateurs individuels essentiels. Vous possédez en outre les compétences de relations interpersonnelles, de plaidoyer, de réseautage et de communication nécessaires pour promouvoir Amnesty International à l'échelon mondial avec confiance et autorité, que ce soit directement auprès des principaux acteurs et décideurs, ou via les médias et les réseaux sociaux.
Le poste est basé à Londres. Le salaire est attractif et adapté à l'ancienneté du/de la postulant-e.
L'égalité et la diversité sont au cœur même de nos valeurs. Tous nos employés travaillent à la fois ensemble et individuellement à la promotion d'une approche qui est constructive et attentive envers les personnes d'origines diverses, et où le travail des autres est valorisé et respecté. Nous acceptons les demandes de toutes les personnes qualifiées.
This vacancy has now expired, and is not accepting any new applications. p>
Please search for live opportunities or use the Register Interest facility to sign up for job alerts and/or leave your CV speculatively. p>