Appointment of Executive Director
Ref: 3362
ISDAO
West Africa
Apply Now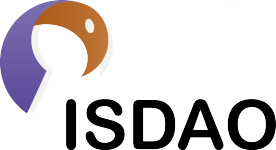 Role Managed by: George Hourmouzios
Research Associate
Primary Practice Group: Global Non-Profit Practice
Salary & Benefits: Commensurate with Experience
Closing Date: 27/03/2018
This vacancy has now expired, and is not accepting any new applications. p>
Please search for live opportunities or use the Register Interest facility to sign up for job alerts and/or leave your CV speculatively. p>
ISDAO
Initiative Sankofa d'Afrique de l'Ouest
Appointment of Executive Director

We are seeking a confident, innovative, West African self-starter who is spirited and has a passion for the LGBTQ community, to lead this new, dynamic and impactful fund.
ISDAO is the first West African Lesbian, Gay, Bisexual, Trans* and Queer (LGBTQ) Activist-Led Fund dedicated to strengthening and supporting a West African movement for gender diversity and sexual rights by adopting a flexible approach to grant-making, and ultimately building a culture of philanthropy that is committed to equality and social justice.
ISDAO seeks to resource the LGBTQ human rights struggle in West Africa and to provide existing and emerging activist leaders with tools to build a more effective movement for LGBTQ rights. ISDAO aims to foster a more inclusive movement for LGBTQ activism in West Africa; while providing donors with a sound mechanism to invest strategically in the region in a way that ensures that resources reach the grassroots with accountability.
The Executive Director (ED) is responsible for spearheading the overall formation and set-up involved in establishing a new philanthropic fund and will provide strategic leadership for all of the fund's core functions: grant-making, resource mobilization, communication, capacity building, networking and alliance building, as well as for developing the fund's internal operations. Reporting to the Governing Body, the ED will have overall strategic and operational responsibility for the staff, programs, alliances and partnerships.
This is an extraordinary opportunity for an individual who is passionate about a just and inclusive West Africa free from violence and discrimination. You should be West African, bilingual in French and English, with a proven record of leadership in human rights and social justice. You will also bring strong knowledge of West Africa, and passion for LGBTQ issues. If you have the skills, experience, and passion to make ISDAO a success, we look forward to hearing from you.
Applications should consist of a full curriculum vitae along with a covering letter of application addressing the role and person specification.
The deadline for applications is 09:00 GMT on 27 March 2018.
Completed applications should comprise of the following:
Cover letter (in both English and French)
CV/resume (in both English and French)
ISDAO
Initiative Sankofa d'Afrique de l'Ouest
Nomination du·de la directeur·trice exécutif·ive

Nous recherchons une personne très motivée, innovante, et ayant confiance en soi provenant de l'Afrique de l'Ouest qui est vive et ayant une passion pour la communauté LGBTQ, pour diriger ce fonds nouveau, dynamique et percutant.
L'ISDAO est le premier fonds de l'Afrique de l'Ouest dirigé par les militant-e-s lesbiennes, homosexuels, bisexuel·le·s, trans* et queer (LGBTQ) dédié à renforcer et appuyer un mouvement de l'Afrique de l'Ouest pour la diversité de genre et les droits sexuels en adoptant une approche flexible à l'octroi de subventions et en construisant finalement une culture de philanthropie engagée à l'égalité et à la justice sociale.
L'ISDAO cherche à financer la lutte en faveur des droits humains des personnes LGBTQ en Afrique de l'Ouest et de fournir aux leaders activistes existants et émergents des outils pour construire un mouvement plus efficace pour les droits des personnes LGBTQ. L'ISDAO vise à favoriser un mouvement plus inclusif pour l'activisme LGBTQ en Afrique de l'Ouest ; tout en offrant aux donateurs un mécanisme sain d'investir stratégiquement dans la région d'une manière qui garantit que les ressources atteignent la base de manière responsable.
Le·la directeur·trice exécutif·ive est responsable de mener le processus général impliqué dans la création d'un nouveau fonds philanthropique et assurera le leadership stratégique pour l'ensemble des fonctions de base du fonds : octroi de subventions, mobilisation des ressources, communication, renforcement des capacités, réseautage et construction d'alliances, aussi bien que le développement d'opérations internes du fonds. Répondant au Conseil d'administration, le·la directeur·trice exécutif·ive aura une responsabilité globale stratégique et opérationnelle pour le personnel, les programmes, les alliances et les partenariats.
Il s'agit d'une occasion extraordinaire pour un individu qui se passionne pour une Afrique d'Ouest juste et inclusive exempt de violence et de discrimination. Vous devez être ouest-africain·e, bilingue en Français et en Anglais, avoir déjà du succès du leadership en matières de droits humains et de justice sociale. Vous apporterez aussi une connaissance approfondie de l'Afrique de l'Ouest et la passion pour les questions relatives aux personnes LGBTQ. Si vous avez les compétences, l'expérience et la passion pour faire de l'ISDAO un succès, nous attendons avec intérêt à vous lire.
Les dossiers de demande doivent comprendre un curriculum vitae complet ainsi qu'une lettre de motivation s'adressant les exigences du rôle et les caractéristiques de la personne.
La date limite pour les candidatures est fixée au 27 Mars 2018 à 09:00 TU.
Les demandes dûment remplies devraient comprendre des éléments suivants :
• Une lettre de motivation (à la fois en Anglais et en Français)
• Un curriculum vitae (à la fois en Anglais et en Français)
This vacancy has now expired, and is not accepting any new applications. p>
Please search for live opportunities or use the Register Interest facility to sign up for job alerts and/or leave your CV speculatively. p>