Assistant Dean of Advancement, Law
Ref: 2315
University of Alberta
Edmonton, Alberta
Apply Now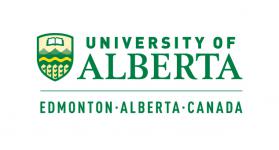 Role Managed by:

Audrey Gamet
Head of Research
Primary Practice Group: Higher Education and Research
Salary & Benefits: Competitive
Closing Date: 01/10/2018
This vacancy has now expired, and is not accepting any new applications. p>
Please search for live opportunities or use the Register Interest facility to sign up for job alerts and/or leave your CV speculatively. p>
Reporting jointly to the Dean of the Faculty of Law and the Associate Vice-President (AVP), Faculty Development, Advancement, the Assistant Dean (Advancement) is responsible for faculty-based and, where appropriate, University-wide Advancement initiatives.
The Assistant Dean (Advancement) works collaboratively with the Dean, other faculty leaders and the Advancement Office to build and advance strong personal and professional relationships in support of faculty and University goals; secure philanthropic contributions from individuals and organizations; serve as a resource, advocate and spokesperson for fundraising efforts; manage a portfolio of approximately 150 prospective donors with the capacity to make commitments of $50K-$5M; work independently and creatively to match donor interests with institutional and faculty priorities, develop funding proposals and negotiate and structure complex gifts to the University; prepare effective cultivation, solicitation and stewardship plans for current and prospective donors, sometimes involving other colleagues within the Office of Advancement, as well as faculty, deans, senior administrators and volunteers; ensure the timely capture and recording of data relating to cultivation, solicitation and stewardship activity related to the assigned prospect pool; and oversee the alumni relations program for the faculty, acting as Faculty Liaison to the Alumni Chapter and engaging alumni in the life of the institution as volunteers, advocates and donors.
Reporting jointly to the Dean of the Faculty of Law and the Associate Vice-President (AVP), Faculty Development, Advancement, the Assistant Dean (Advancement) is responsible for faculty-based and, where appropriate, University-wide Advancement initiatives.
Specific responsibilities include:
Leads strategy development and execution for faculty advancement:
Works with Dean and faculty-based leaders to establish appropriate fundraising priorities for the faculty, and establish and evaluate annual fundraising targets and operational plans

Reports regularly to the Dean and the AVP Faculty Development, Advancement, on progress toward annual fundraising targets, including quarterly updates and annual performance evaluations

Advises on communication strategies with alumni and donors through various events and publications, and oversees production and delivery of all faculty related advancement communication

Actively manages relationships with a network of alumni, law firms, corporations and community members for strategic advancement purposes
Major gift fundraising:
Mai

ntains a donor/prospect portfolio of 150 relationships with identified capacity to give $50,000+, payable over/up to five years

Persona

lly visits with prospects/donors annually with a goal of achieving: 1-2 proposals monthly at least 8 solicited major gifts closed (1/3 proposals); and 2 planned gifts closed or bequests recorded

Identifies and engages volunteers as advisors to faculty fundraising strategies as appropriate
Works in partnership with the Office of Advancement on fundraising programs:
Works collaboratively on alumni engagement strategies for the faculty

Collaborates regularly with the Office of Advancement on prospect identification for faculty-based fundraising priorities and advises on annual giving strategies

Jointly manages stewardship of major donors with the Office of Advancement

Works with the Office of Advancement on Faculty of Law priorities for the planned capital campaign:

$5M for an Indigenous Law Chair

$5M for a Experiential Learning Centre

$5-10M for an Energy/Environment/Sustainability Law Centre
Leads engagement between donors and faculty academic leaders:
Creates and executes plan to involve the Dean in at least 50 face-to-face fundraising visits per year, ideally with the faculty's top prospects

Provides appropriate briefing materials to the Dean and other faculty academic leaders to execute strategies with donors

Provides coaching and leadership as necessary to engage faculty members on strategic fundraising activities, including appropriate preparation and follow up

Provides training, coaching, performance management, updating job fact sheets, annual reviews, and continual professional development for Advancement team
Qualifications:
Undergraduate university degree required. Advanced degree strongly desired.

A JD and law firm experience/knowledge is preferred

Five years or more experience in major planned gift fundraising with a track record of closing gifts of $50,000 and greater, preferably in higher education. Related experience in sales, financial services and business development will be considered

Ability to coach and brief organizational leaders on fundraising activities including operational planning, objective setting and establishment of fundraising priorities

Knowledge of a variety of fundraising tools and strategies and demonstrated experience with activities throughout the giving cycle including identification, cultivation, solicitation and stewardship

Ability to understand the needs and interests of major gift donors in order to develop relationships between them and the University of Alberta

I

nterest in all aspects of education and a dedication to promoting the University's fundraising priorities through developing excellent relationships with faculty and academic leaders, volunteers and representatives from the Office of Advancement

Demonstrated project management skills

Excellent written and oral communication skills

Ability to meet deadlines and juggle competing priorities in a high-paced environment

Regular travel to visit donors and prospective donors is required
This position will be located at the University of Alberta, Law Centre, 111-89 Avenue, Edmonton, Alberta T6G 2H5.
To assist the University in complying with mandatory reporting requirements of the Immigration and Refugee Protection Act (R203(3) (e)), please include the first digit of your Canadian Social Insurance Number in your application. If you do not have a Canadian Social Insurance Number, please indicate this in your application.
In accordance with the Administrative and Professional Officer Agreement, this position has a comprehensive benefits package found at Faculty & Staff Benefits and offers a salary range of $75,863 - $126,439. A market supplement of up to $23,561 may be available.
Applications should comprise a covering letter, curriculum vitae, and the names of five references (who will not be contacted without the applicant's consent). The Committee will begin considering candidates immediately however, the competition will remain open until filled.
All qualified candidates are encouraged to apply; however, Canadians and permanent residents will be given priority.
The University of Alberta is committed to an equitable, diverse, and inclusive workforce. We welcome applications from all qualified persons. We encourage women; First Nations, Métis and Inuit persons; members of visible minority groups; persons with disabilities; persons of any sexual orientation or gender identity and expression; and all those who may contribute to the further diversification of ideas and the University to apply.
This vacancy has now expired, and is not accepting any new applications. p>
Please search for live opportunities or use the Register Interest facility to sign up for job alerts and/or leave your CV speculatively. p>