Appointment of Vice President, Global Services
Ref: 3529
Medical Teams International
Tigard, Oregon (Portland Metro)
Apply Now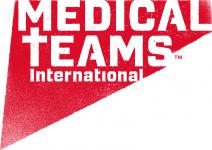 Role Managed by: Teresa Phiri
Research Associate
Primary Practice Group: Global Non-Profit Practice
Salary & Benefits: Commensurate with Experience
Closing Date: 09/10/2018
Formal Interview Date: November 27th and December 6th TBC
This vacancy has now expired, and is not accepting any new applications. p>
Please search for live opportunities or use the Register Interest facility to sign up for job alerts and/or leave your CV speculatively. p>
Medical Teams International | Appointment of Vice President, Global Services
ABOUT MEDICAL TEAMS INTERNATIONAL
Medical Teams International is a global health organization working to provide life-saving medical care to people affected by disasters, conflict, and protracted crises. Through humanitarian aid that empowers communities to live full and healthy lives, we work with grassroots organizations, ministries of health, and churches to ensure that our projects fit seamlessly into local contexts. Our volunteers, staff, and supporters form a closely-knit team that is deeply committed to facilitating lasting solutions.
Despite advances in global health, many people live amid humanitarian emergencies in which there is little or no access to life-sustaining health services. Medical Teams International is bringing health and healing to these extremely fragile situations. Our 1500 combined headquarter employees and international field staff constantly review our commitments based on needs, capacity, and potential for impact. We work closely with local health authorities to help assure positive outcomes and reestablish quality health care, enabling us to exit when communities are capable and independent.
Our calling is our highest aspiration. Daring to love like Jesus, we boldly break barriers to health and restore wholeness in a hurting world.
Our goal is to save lives, improve health and access to health services, and empower communities to take charge of their own health among vulnerable people who live in challenging and difficult places around the world.
THE ROLE
The Vice President of Global Services provides executive leadership of the key strategic functions of finance, human resources, information technology & services, compliance, risk management, procurement, security, and administration. The purpose of this role is to continuously improve the strategic and operational effectiveness, efficiency, and speed of these critical functions to increase MTI's ability to quickly and nimbly deploy health services to some of the world's most vulnerable people.
The successful candidate will appreciate our deep Christian roots, and will demonstrate a personal commitment to, and passion for leading others in living out our calling, "Daring to love like Jesus, we boldly break barriers to health and restore wholeness in a hurting world."
The position is based in Tigard, Oregon (Portland Metro).
Qualifications:
• Minimum 15 years of increasingly responsible work experience in a combination of finance, human resources, compliance, or information technology disciplines (i.e., experience across several of the functions that this role oversees). Financial or accounting background is required.
• Demonstrated experience and understanding of international development and humanitarian response.
• Required: Bachelor's degree in a related field, e.g., economics, accounting, finance, business administration, information systems, and public administration/management.
• Preferred: Master's degree in a related field. Certified Public Accountant (CPA) license.
HOW TO APPLY
Global firm Perrett Laver will conduct an executive search process in parallel with a public advertisement of the role. Following a thorough review of all applications by MTI's search committee, the candidates then will be invited to interview with Perrett Laver.
The appointment will be made subject to compensation alignment and satisfactory references and background checks. The successful candidate will be expected to take up the post in the Portland, Oregon area as soon as is reasonably possible. For further information, or if you would like to speak to someone prior to applying with any questions, please feel free to contact Perrett Laver by sending an email to Teresa.Phiri@perrettlaver.com.
Completed applications only will be accepted. To be fully considered, this should include a:
• Resume/CV listing your qualifications, education, and employment history.
• Cover letter describing how you feel suitable and aligned for the role at this time. Please include your personal motivation for working with Medical Teams International and how you would personally live out, and lead others to live out, our calling, "Daring to love like Jesus we boldly break barriers to health and restore wholeness in a hurting world."
For more details, visit www.perrettlaver.com/candidates quoting reference number 3529.
The closing date for applications is October 9th at 12 PM CDT. Applicants are asked to provide suitable daytime and evening telephone and email (and Skype) contact details.
This vacancy has now expired, and is not accepting any new applications. p>
Please search for live opportunities or use the Register Interest facility to sign up for job alerts and/or leave your CV speculatively. p>